The Real Reason Reece Donnelly Left The Apprentice
Viewers were stunned by the budding entrepreneur's unexplained early exit.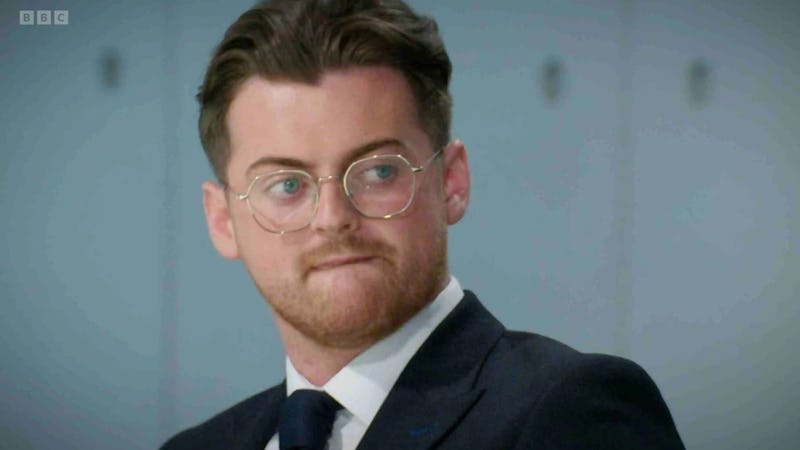 BBC
Week six of BBC One's reality show The Apprentice saw the departure of two contestants, but only one was eliminated via the show's usual procedure. The Feb. 9 episode showed the contestants competing with their tasks between jet skiing and camel riding in Dubai, but Reece Donnelly was seen only at the very beginning, but was not featured on camera at all once the teams had landed in the UAE.
It was only back in the boardroom that Donnelly's sudden departure from the show was mentioned, though not really explained, with Lord Alan Sugar saying: "So, as you know, Reece wasn't able to take part in the task and has subsequently left the process." Which obviously begs the question, why did Donnelly quit The Apprentice?
In a statement published following his departure, Donnelly, 25, announced that he had chosen to withdraw due to undisclosed health reasons. "I was unable to complete the task in Dubai for health reasons and therefore I could not continue on The Apprentice. My goal of being on The Apprentice was to showcase that Scotland has amazing businesses and entrepreneurs, I really hope I've done that."
Donnelly's explanation comes after Mail Online reported that Lord Sugar axed Donnelly from the show after he had indulged in alcohol on the flight to Dubai. The cast of The Apprentice had been told by producers to stay sober, and it was allegedly this failure to adhere to rules that had caused Donnelly to be fired, the insider is quoted as saying.
"Reece was sent home and didn't film in Dubai. Producers were unimpressed when he had several alcoholic drinks on the flight even though he was told not to," the insider said. "Lord Sugar was obviously furious, he couldn't believe someone would risk securing his £250,000 investment for the sake of a drink. He later told the candidates in the boardroom that Reece had been eliminated from the process."
When asked about these allegations, a spokesperson for The Apprentice told Bustle: "Reece was unable to continue in the process, this was discussed and agreed between Reece and programme-makers."
Meanwhile, Donnelly's former co-stars have seemingly shown their support for his side of the story, with Shannon Martin, Brad Johnson, and Dani Donovan all posting Instagram stories captioned with variations of "health is wealth." Martin wrote: "Absolutely gutted that @reecedonnelly had to leave the process, but health is so much more important than money and winning."