The 'Into The Spider-Verse' Voice Cast Is Crawling With Huge Stars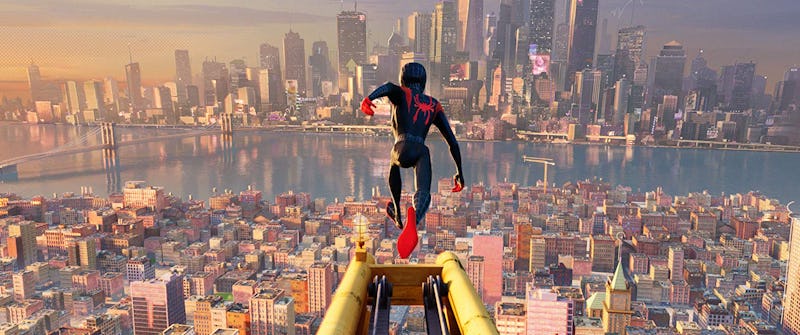 Sony Pictures
The newest Marvel movie to take the culture by storm is not what anyone expected. Sony Animation's Spider-Man: Into the Spider-Verse has seemingly come out of nowhere to become the best-reviewed superhero movie of all time, and has reinvigorated a character that many fans thought had been done to death. So what is it about Into the Spider-Verse that has critics so impressed? While the animation, writing, and story all have a lot to do with it, the Into the Spider-Verse voice cast deserves a lot of credit, too, as this has to be one of the greatest voice casts ever assembled for an animated movie.
If you want buzzworthy up-and-comers, you've got them in Shameik Moore, Hailee Steinfeld, and Brian Tyree Henry. Looking for a little comic relief? The movie has it in spades with performances by Jake Johnson, John Mulaney, and Kathryn Hahn. What about big name actors? Are Nicolas Cage and Chris Pine big enough for you? Critical darlings? Mahershala Ali and Oscar Isaac would like a word. Diversity? Kimiko, Luna Lauren Velez, and Zoë Kravitz all have a part to play. There are eve a couple of bona fide legends in Lily Tomlin and Stan Lee.
So yes, the cast is incredible, and for a closer look at where they all fit in, have a look below.