15 Shows & Movies About The Royals To Watch After The Crown
There's plenty of royal intrigue to go around.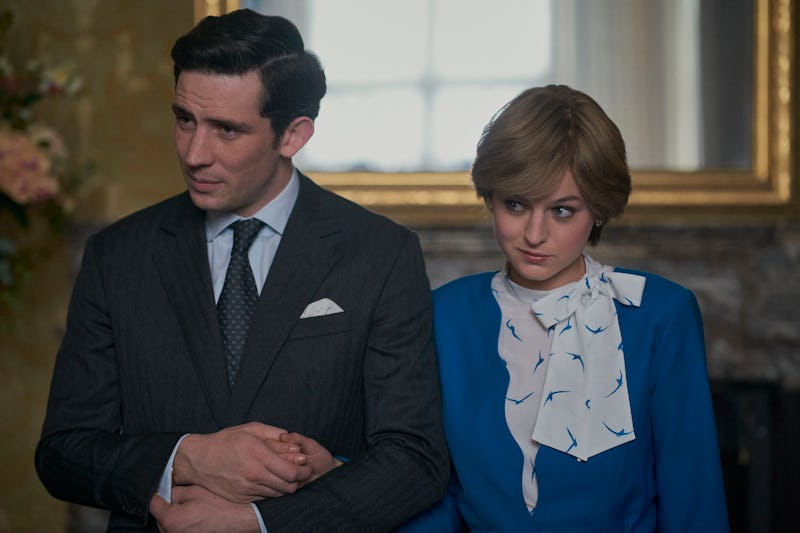 Des Willie/Netflix
The wait between seasons of The Crown can be lengthy, but there are plenty of shows and movies about the royals to watch in the meantime.
If you're one of those people who doesn't like how dramatized the show can be at times, we've rounded up several documentaries that dive into the real moments touched on in The Crown. But there are also plenty of other dramas on here full of soapy plotlines. It's a healthy mix of fictionalized takes on the royals and docuseries you can watch to get your facts. Some of the offerings take viewers back to long before Queen Elizabeth II inherited the crown. Some follow stories of monarchs in Scotland or Russia. And others bring us up to the modern royal era with Kate Middleton and Meghan Markle marrying Prince William and Prince Harry.
While The Crown has been renewed for two more seasons, those won't reach current day events. Seasons 5 and 6 will continue to explore Princess Diana's impact on the royal family and her untimely death before the show concludes after the Season 6 — a shame, really, because seeing The Crown's take on Prince Harry and Meghan Markle's exit from the monarchy would have been epic.
Below, anything and everything you can consume to get your royals fix outside of The Crown.