Twitter Already Hates This Bachelorette Contestant
People have *strong* opinions about Bennett.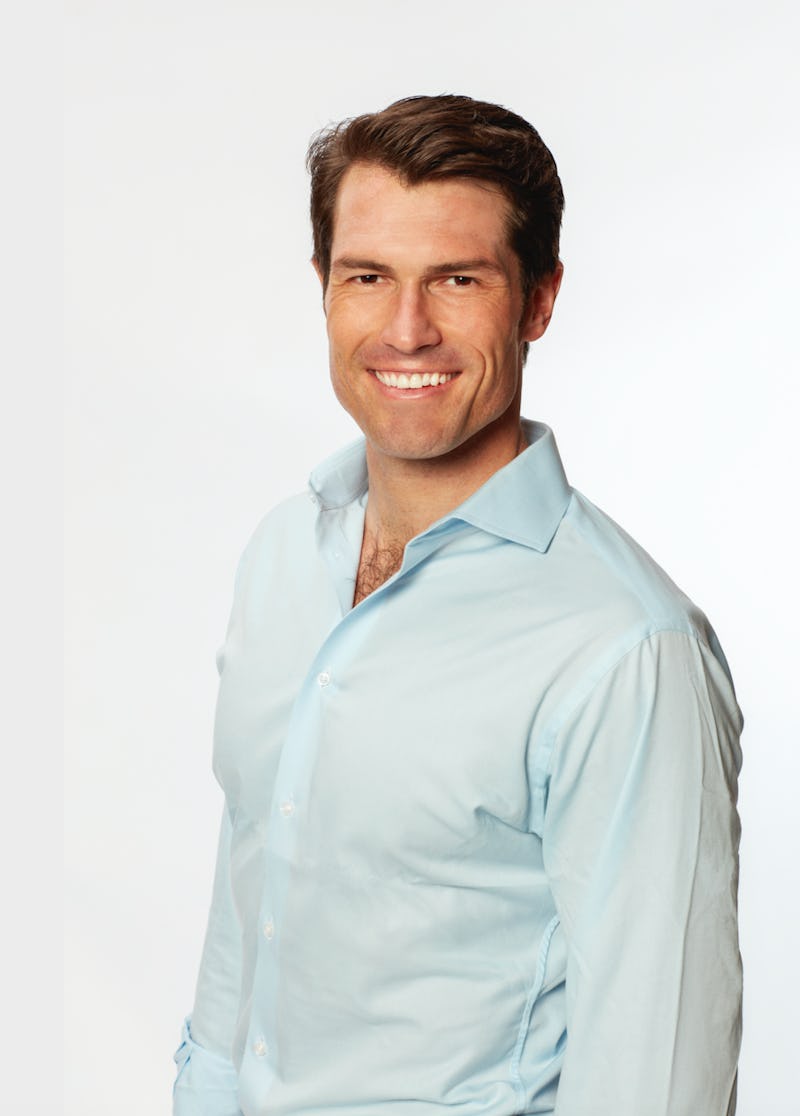 ABC
After an entirely too long hiatus and a lot of pent-up emotions from quarantine, The Bachelorette is finally back — and with it plenty of tweets about the premiere. People had thoughts about Clare's sequined dress, the quarantine bubble they created amid the coronavirus pandemic, and several strong opinions about some of the contestants. Here are the biggest talking points.
Twitter Already Hates Bennett
The wealth management consultant arrived in a white Rolls-Royce wearing a (probably cashmere) scarf... despite being in the sweltering California desert heat (the show was filmed at La Quinta Resort & Club in La Quinta, California.) He then called Clare the most beautiful girl he's seen "since his mother" and mentioned that he went to Harvard one (or two, or three) too many times. One fan said he had an "Andy Bernard type beat," while another deemed him a Gossip Girl villain. Bennett's ABC bio reaffirms fans' impressions: his life is "everything young Bennett ever wanted," and he has a favorite pair of Belgian loafers that he enjoys walking the High Line in before dining at New York City's best restaurants. He also promptly began sipping an olive martini upon entering the resort. Blair Waldorf, please come get your man.
Clare's Dress Was Questionable
If you were a pre-teen in the early 2000s, you remember the terrible sequined purse trend. Fans compared Clare's equally embellished dress to the unfortunate accessory.
There Was A Lot of Pandemic Content
Fans looked forward to watching the show to escape current events, not relive them. But alas, the first 15 minutes of the show detailed the guys' quarantine diaries and painful coronavirus testings.
Tyler C. Will Never Be Tyler Cameron
After Tyler C. charmed fans during Hannah B.'s Bachelorette season, ABC tried to find a replacement...but not with much success. He went home on night one after trying to stir up some pointless drama with Yosef.
The *real* Tyler C. would never.