Velma Season 2 Is Rumored To Be In The Works
The show set a viewership record for the streamer.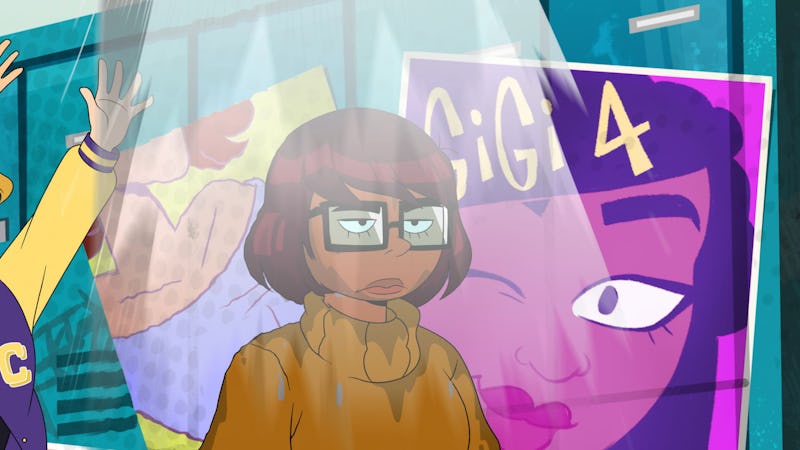 HBO
After the Velma season finale drops on Feb. 9, viewers may be wondering if a second season of the Scooby-Doo character's origin story is on the way. The last year has been a precarious time for HBO Max originals with the streamer canceling many series — not just live-action titles (see, Minx and Love Life) but animated ones like Close Enough, too. The cancellation of so many projects has been described by several outlets as a "bloodbath," and in several cases, entire shows were removed from the platform altogether.
Plus, Velma hasn't been met with the best reviews, earning a 42% critic rating on Rotten Tomatoes as of Feb. 7. But if there's one thing that does bode well for Velma, it's sheer viewership. As star and executive producer Mindy Kaling shared in a tweet, the new show had the biggest-ever premiere day for an HBO Max original animated series. And according to data from entertainment insights group Parrot Analytics, interest in Velma increased by 127% in the show's first week alone.
HBO Max hasn't announced Velma Season 2 yet, but Screen Rant reports that it may be in the works, citing information from the Entertainment Identifier Registry that lists a second season as "in development." Until the streamer shares more, here's everything to know about a potential Velma Season 2.
Velma Season 2 Cast
If Velma is renewed for a second season, it seems likely that the main four stars would return to do voice work — Kaling as Velma, Constance Wu as Daphne, Sam Richardson as Norville (Shaggy), and Glenn Howerton as Fred.
Velma Season 2 Plot
A potential Season 2 of the show could introduce another season-long mystery arc to focus on, while also continuing the evolution of Daphne and Velma's relationship. "You don't want Jim and Pam getting together in the second episode," Velma creator Charlie Grandy told Variety, seemingly referencing plans for a slow-burn romantic journey.
Velma Season 2 Potential Premiere Date
It took nearly two years for Velma to premiere after it was first announced in February 2021. However, that doesn't necessarily mean you'll need to wait two more years for a potential Velma Season 2. The cast and creative bones of the show are already in place, which makes an earlier return (say, by this time next year) feel like a real possibility.
Sadly, there aren't too many ongoing animated series at HBO Max with which viewers can estimate a potential release date for Velma Season 2. The closest comparison might be Harley Quinn, whose third season premiered in summer 2022 — and whose fourth is confirmed for 2023, per an HBO Max sizzle reel. If Velma does, indeed, follow suit, you can count on more episodes in 2024.
This post will be updated with the trailer, release date, and additional plot details as more information on Velma Season 2 becomes available.