Pieper James Might Already Be Dating Someone After Bachelor In Paradise
Whenever she gets to the beach, Brendan will likely be waiting.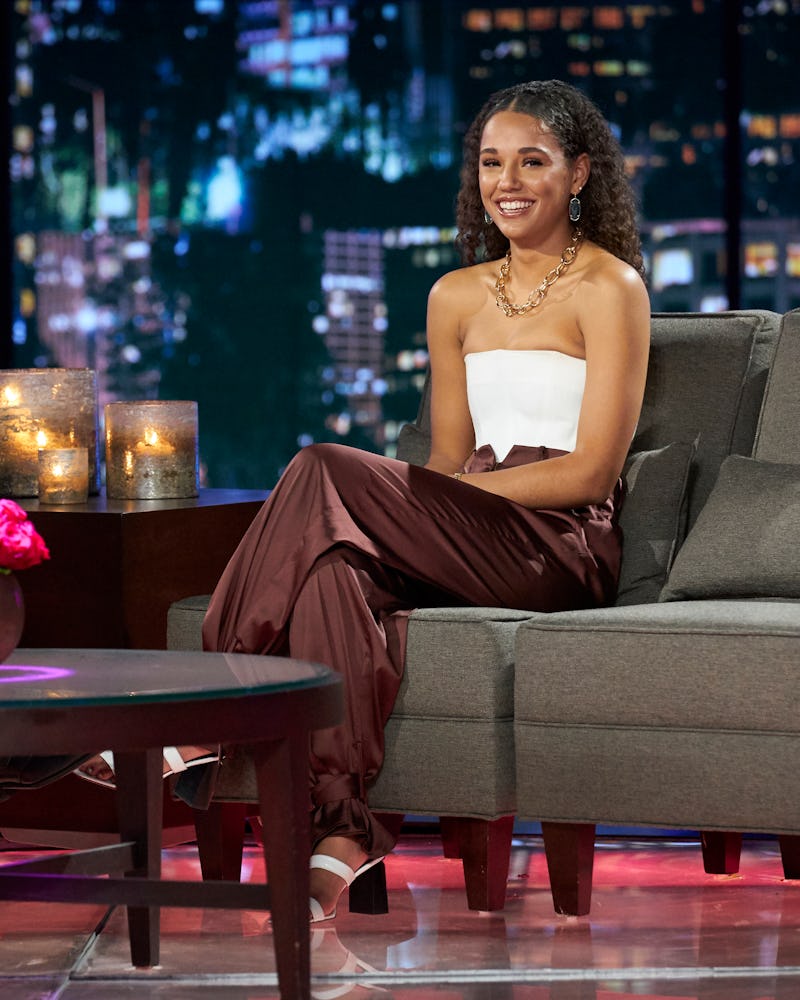 ABC/Craig Sjodin
While early speculation rages on about the burgeoning relationship — or alleged relationship between Pieper James and Brendan Morais, we still don't know when exactly we'll get to see the duo reunite. Brendan was part of the original cast for Bachelor In Paradise Season 7, which premiered on Aug. 16, while Pieper has yet to make an appearance after two episodes. Paradise is, however, all about dramatic arrivals, and given Brendan's tumultuous journey so far, a Pieper appearance probably isn't that far off.
At the top of Episode 2, Brendan quasi-rejected Demi during a one-on-one date that she invited him on, explaining to her that he wanted to keep his options open back on the beach. Shortly thereafter, Brendan spoke with Natasha Parker, another castmate he'd struck up a connection with. He told her, "You're probably well aware of the whole Pieper situation." Upon Natasha's request that he elaborate, Brendan explained he and Pieper had a casual relationship before the show and that his strongest current connection was with Natasha herself.
For all of Brendan's efforts, his relationship with Pieper, serious or not, has been a topic of conversation for several months now. Rumors about their potential love connection date back to April 2021, when the couple was spotted in New York City during a night on the town. The picture quickly made its way to Reddit, sending Bachelor Nation into a tizzy with speculation. If that wasn't enough, Cosmopolitan reported the duo was spotted in Miami as recently as Aug. 23. Plus, Us Weekly claimed Brendan and Pieper have been dating long-distance between Boston and New York.
Their relationship is the sort of off-show romance that producers would love to mine for content. According to the Season 7 trailer, Pieper does eventually make her way to Paradise, smiling and waving with a date card in hand. However, we don't see much more of Pieper beyond a brief shot of her crying. Granted, there's a shot of almost every contestant crying in the trailer, so it's hard to speculate on any one cast member's tears at this point. Also included in the trailer is Pieper's alleged partner, Brendan, where he's heard via voiceover saying, "My main focus of being here is finding love. All I really need is you."
The trailer then cuts to a shot of a smiling Mykenna Dorn. Yes, that Mykenna Dorn, the facially expressive Canadian from Peter's season. It's unclear if this is a bit of tricky editing or if Brendan is romantically linked to Mykenna by the time Pieper does finally show up. Being that there's no official schedule for new arrivals, it's hard to tell when exactly Pieper will appear. Given the franchise's love of drama, it could be shortly after Brendan starts to explore his connections with other women.