Morgan Doughty Filed A Lawsuit Against The Murdaugh Family
She details a fatal 2019 boating accident in a new Netflix doc.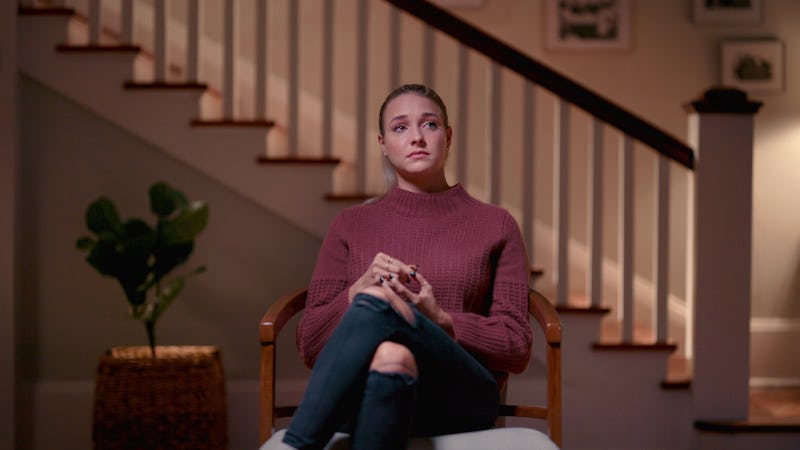 Netflix
Netflix's true-crime docuseries Murdaugh Murders: A Southern Scandal explores how the death of 19-year-old Mallory Beach began the unraveling of the prominent Murdaugh family's legacy. Alex Murdaugh's late son, Paul Murdaugh, then 19, was intoxicated when he crashed his family boat into a South Carolina bridge shortly after 2 a.m. on February 24, 2019. Beach was ejected from the boat, and investigators recovered her body a week later. In 2023, several of the surviving passengers — including Paul's longtime girlfriend, Morgan Doughty — opened up about the accident in Netflix's three-part documentary.
A native of Long Island, New York, Doughty began dating Paul when they were high school juniors. However, she described Paul as sometimes being physically, verbally, and emotionally abusive. "When it was good, it was really good. But when it was bad, it was really bad," Doughty explained in the doc, detailing instances of Paul kicking, punching, and grabbing her by the throat. Some of the altercations and verbal arguments stemmed from his drinking, and she claimed that the Murdaugh family once chastised her for calling 911 when Paul crashed his truck while intoxicated. According to Doughty, the Murdaughs used their influence to cover up the drunk-driving incident.
That's similar to what many claimed was happening following Beach's death, too. On April 18, 2019, Paul was indicted and charged with three felony counts of boating under the influence, including causing Beach's death and seriously injuring two other passengers. (He pleaded not guilty to all the charges.) While awaiting trial, Paul and his mother, Maggie Murdaugh, were murdered on June 7, 2021. (Alex is currently on trial for the double homicide but has maintained his innocence.) Two months after Paul's death, all the charges were formally dropped.
In February 2022, Doughty filed a personal injury lawsuit against members of the Murdaugh family, including Paul and Maggie's estates. As explained in Murdaugh Murders, Doughty suffered severe hand injuries, resulting in "permanent scarring and disfigurement," per court documents. She alleged that Maggie spoke to her son shortly before the boat crash and "failed to stop" him from driving, also accusing the late matriarch of "liking" social media posts showing her underage son drinking alcohol. The case appears to be ongoing.
Aside from appearing in the Netflix doc, Doughty has given some glimpses into her life now on Instagram. On Feb. 22, she reflected on the experience of sharing her story on camera. "Behind the scenes and a reminder that this is real life," she captioned a BTS shot. "So much love, energy, vulnerability and hard work has been poured into this documentary. Please be kind to all."
Doughty was also close friends with Beach and paid tribute to the late teen following her death. "I have the most beautiful guardian angel," she captioned a series of March 4, 2019, memorial photos, in part, sharing that she sat at the accident site all week. "Mallory, you are one of my best friends. You brought so much light and laughter into my life. I lost my way for quite some time but you brought the Lord back into my life, and for that I am forever grateful."
Now 24 years old, Doughty appears to still live near Beaufort, South Carolina. She also frequently shares social media photos with her current boyfriend, noting that they celebrated their 3-year anniversary in June 2022.