The Undeclared War Took Inspiration From This Gavin & Stacey Location
Some of the locations may be quite the throwback.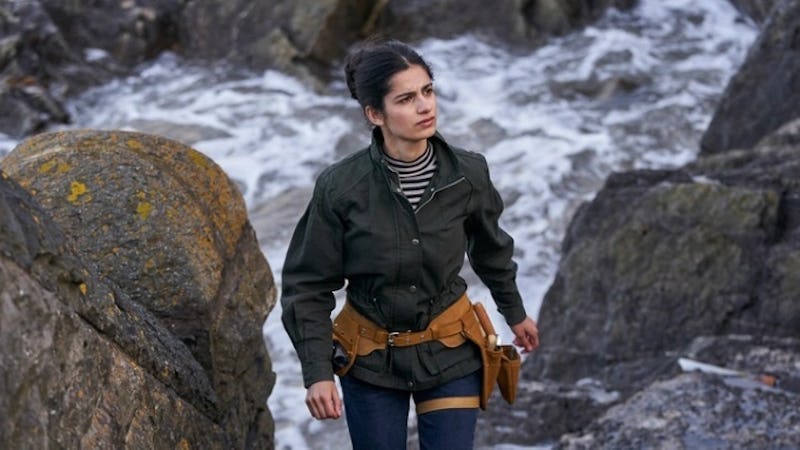 Channel 4
Created by BAFTA award-winning creator Peter Kosminsky, Channel 4 drama The Undeclared War is a dystopian six-part series which focuses on the issue of cyber security. Starring Adrian Lester (Hustle) and Simon Pegg (Paul), the show, set in 2024, depicts a matter of digital warfare, with Britain falling victim to a major online hack shortly before a general election.
In 2021, Channel 4 film crews of The Undeclared War were spotted in a car park near Whitmore Bay in Barry, Wales. The area is not new to homing TV series, as the hugely popular BBC comedy Gavin and Stacey also filmed scenes on Barry Island and within Barry Rail Depot.
Following the arrival of The Undeclared War team, a spokesperson from the Vale of Glamorgan Council said: "We're delighted to welcome the cast and crew to Barry. The Vale of Glamorgan offers a variety of picturesque settings in which to film, from striking coastlines to idyllic villages, and this is the latest high-profile production to visit here. We're sure Whitmore Bay will make a great location for the drama, and we can't wait to tune in."
Other filming spots for Channel 4's latest venture include Nells Point Car Park, Barry Island Beach Huts, Barry Island Promenade, Eastern end of Whitmore Bay and J-sub, Barry Rail Depot, and Hood Road. Whitmore Bay is also a popular location for filming as it's also been used to film scenes in Doctor Who.