RHOM Star Lisa Hochstein Is Dating Again After Her Messy Divorce
The Housewife has been dating entrepreneur Jody Glidden as she moves on from her life-changing divorce from Lenny Hochstein.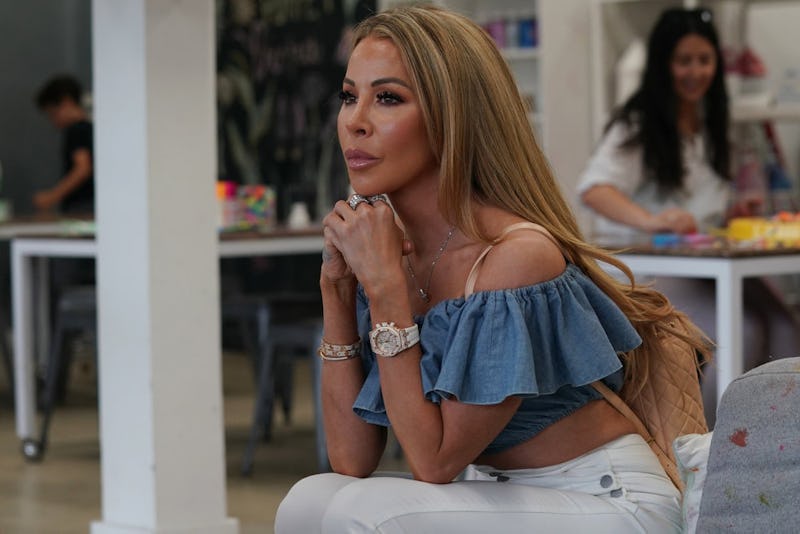 Jeff Daly/Peacock
The Real Housewives of Miami star Lisa Hochstein has gone through a "rollercoaster" of a year after her divorce from estranged husband Lenny Hochstein, and the questionable timing of his new relationship with girlfriend Katharine Mazepa. But now, she's moved on in her own right. The reality star is currently dating entrepreneur Jody Glidden, who even made a small appearance on the first part of the RHOM Season 5 reunion.
Lisa confirmed that she was dating Glidden in February 2023 after months of speculation and public sightings. "I guess it's sort of out of the bag," she joked to Entertainment Tonight. "He's a great guy. He's been super supportive of me." She went on to list how he's different from her future ex-husband. "He has empathy, he cares, wants to motivate me to do better, be my best," she said. "So, it's a lot of things that I'm not used to dealing with, or used to having from my previous relationship."
According to his Twitter page, Glidden is the CEO and co-founder of Introhive, which is described on their LinkedIn page as an "award-winning software company that helps large, complex, sales-focused B2B enterprises become more customer intelligent." Glidden got his Master's degree from Harvard University, majoring in Management Information Systems. MarketRealist estimates that he has a net worth of $10 million.
Like Hochstein, Glidden is a Canada native that currently resides in Miami. He also shares 9-year-old daughter Peyton with an ex. The two have mostly kept their relationship off social media, never posting about each other. However, he's not afraid to slip into her comments, replying to her posts with heart emojis and gushing compliments like "stunning."
While Hochstein and Glidden seemingly did not start dating until after filming wrapped on Season 5, he does appear in the first part of the RHOM Season 5 reunion as she gets ready in her dressing room. "This is my friend," she tells her makeup artist before admitting that she was kidding and calling him her boyfriend. Hochstein later described her new romance to host Andy Cohen. "He's [the] complete opposite of Lenny," she said. "He's supportive, he wants me to win, he's in my corner."