Jonna Mannion Revealed Why She Replaced Another Real World Alum On The Challenge: All Stars
"Last year was pretty hard on us. Just to have the opportunity to go and make money... it was great."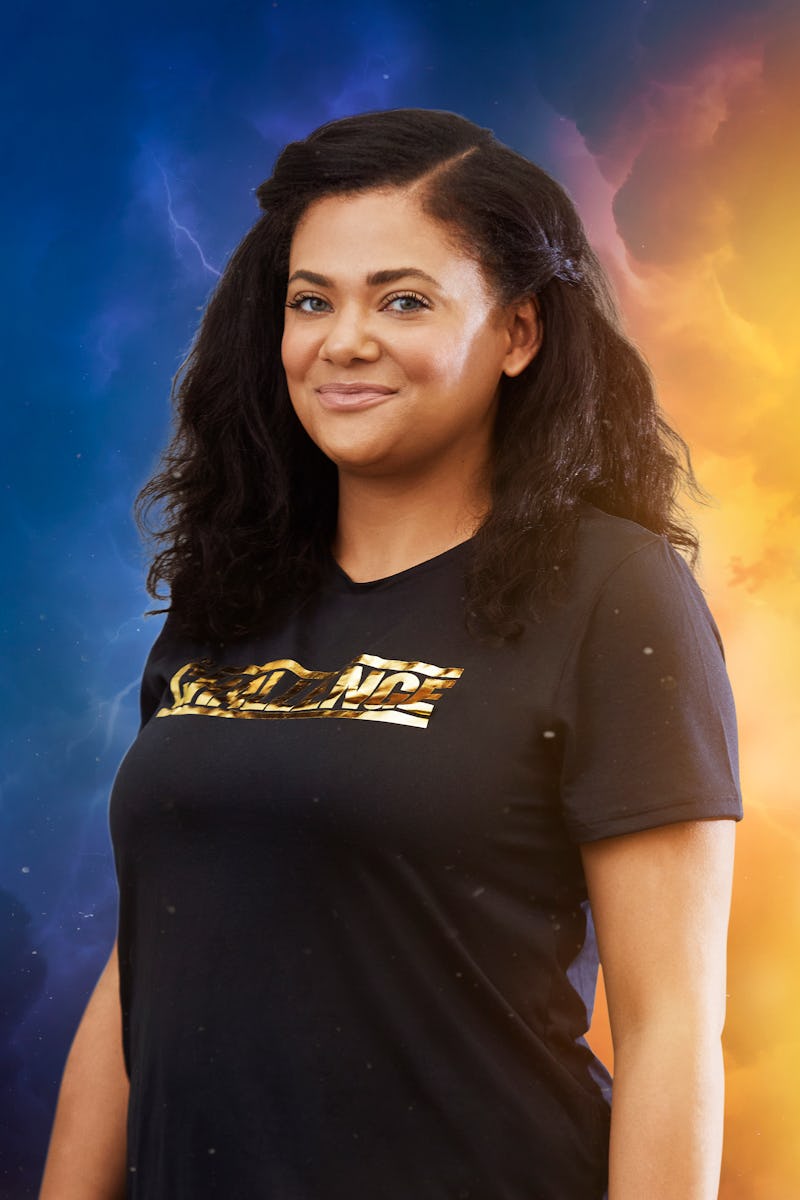 Paramount+
The Challenge: All Stars competitor Jonna Mannion has come a long way since making her reality TV debut on The Real World: Cancun. Twelve years and five Challenge seasons later, the former boy-crazy Cancun tenant told Bustle that she didn't even consider herself a Challenge OG and was initially shocked when All Stars chose her as a cast member. Ahead of the series premiere, Jonna, 32, revealed she didn't get the call until a few weeks before production, and her last-minute casting had everything to do with her former Cancun rival.
Despite all the drama Jonna faced during her The Real World season (who can forget her myriad of boy troubles, including that awkward moment with CJ), she left Cancun with lifelong friends. In fact, she's still in touch with some of her fellow Cancun roommates, including Derek Chavez and Jasmine Reynaud. True fans will recall Jonna and Jasmine's rivalry, which was thanks to both being involved with Jasmine's former co-worker, Patrick, during the show. Years after sharing more screen time on three Challenge seasons, Jonna and Jasmine are so close they chat on the phone, which helped when Jonna was looking for clarity about this current Challenge. "Jasmine was supposed to go this season... her husband got hurt. I think the reason I got called so late was because I replaced her. I called her to ask if she was going," Jonna explained.
Wishing that Jasmine had signed up for All Stars Season 1, Jonna and fellow contestant Mark Long came up with a plan for getting her to commit to potential future seasons: "Mark told me to tell Jasmine I had the best time ever." FOMO — works every time. Though Jasmine couldn't join them this season, she, Jonna, and the rest of the women from Real World: Cancun (Ayiia Elizarraras and Emilee Fitzpatrick) are planning to reunite in Boston soon.
Of course, being a last-minute addition to the cast meant Jonna didn't have much time to train ahead of her appearance on The Challenge: All Stars. That said, she did manage to watch her "very first challenge from Rivals" and realized just how much she's matured over the years. She laughed, "I'm looking at myself thinking, 'You need to go to bed, Jonna!'" As weird as it was rewatching those moments, she chose to look at her past stints in The Real World and The Challenge franchises as growing pains, which helped her embrace this next chapter.
Ultimately, it turned out to be "a dream" considering she was previously stuck at home 24/7 during the pandemic. Speaking about other potential All Stars Season 1 contestants, she shared, "I know some people were having problems finding childcare. Some people got COVID. I was really honored." The mother of two continued, "Last year was pretty hard on us. Just to have the opportunity to go and make money... it was great. This Challenge really helped me and my family out."
The Challenge: All Stars streams on Paramount+.