Idris Elba Has Big Plans For The Luther Movie
The actor said "the sky is the limit."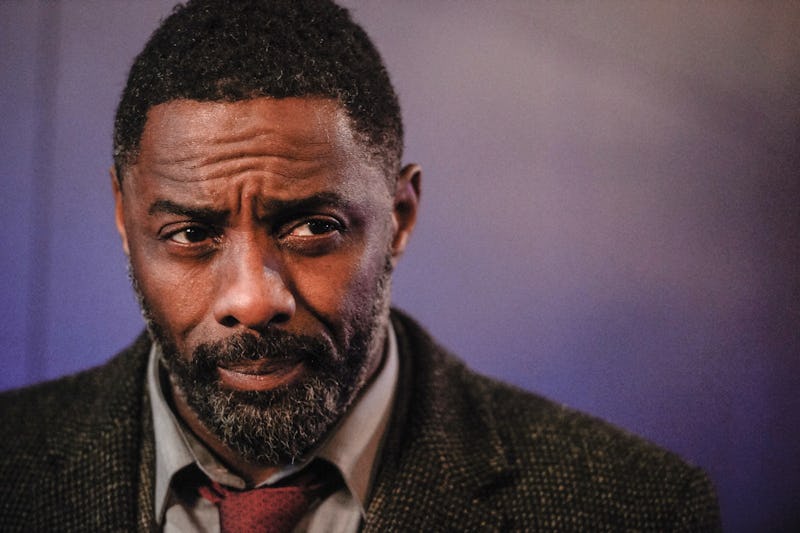 BBC/Des Willie
After a decade on the air, BBC crime drama Luther is a British TV success story. Although a sixth outing of the hit series is yet to be confirmed, leading man Idris Elba, who has portrayed the character of DCI John Luther for five suspenseful seasons, recently commented on the future of the TV thriller, sharing his thoughts on the possibility of a big-screen follow up. But will there be a Luther movie?
Speaking at a press event after receiving the BAFTA Special Award on July 31, Elba revealed that a movie is definitely happening. "I've maintained I'd like to see it come to a film, and that is where I think we are heading towards — a film," the actor explained (via Variety). "And I'm looking forward to making it happen. It is happening."
While many fans have been hoping for the series to continue on the small screen, the Yardie director explained that the film medium allows for more creativity. "With film, the sky is the limit. You can be a little bit more bold with the storylines," Elba said. "And a little bit more international, and a little more up the scale. But John Luther is always going to be John Luther."
Elba had similar sentiments back in 2018, where discussions of a Luther movie started to make traction. "Luther has all the ingredients to echo those classic films of the '90s like Seven and Along Came A Spider and I think what we'd like to attempt is use that as a blueprint to create it," he said during a press event for series 5. "It will be more murder, more Volvos, more frowning Luther. Essentially we just want to try and take it to a much bigger remit and scale and perhaps international as well."
The star also discussed how the fifth series "has the film very much in its sights," even in 2018. "If there is a film, then it will be somehow connected to this season," he said at the time (via Digital Spy).
So while that sixth season isn't looking too promising, seeing Idris do his thing as DCI John Luther on the big screen is ten times better.
This article was originally published on