Love Island's Tom Clare Wants This Disney Alum To Play Him In A Movie
Plus, everything else you need to know about the villa bombshell.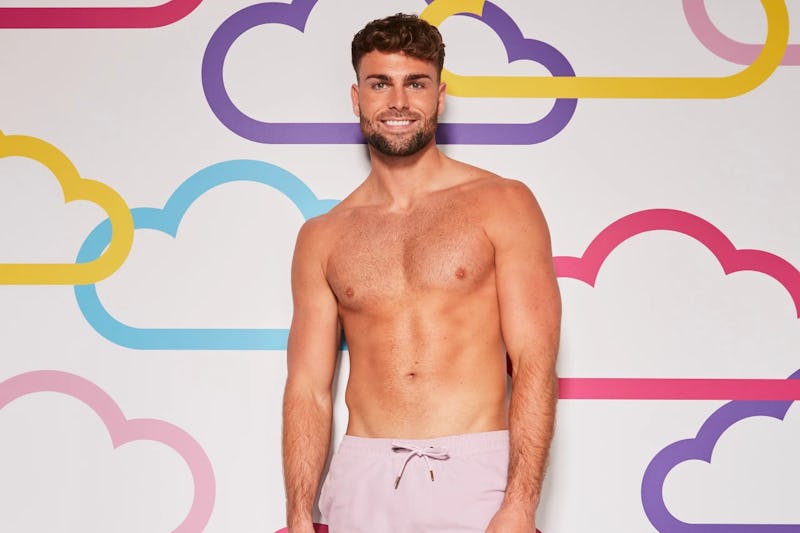 ITV
A lot has changed on Winter Love Island in 2023. We have a new host — hello, gorgeous Maya Jama — a fresh South African villa and surprisingly the boys were introduced before the tanned girlies this time. And if these surprises weren't enough, the first episode brought with it the season's premiere bombshell: Tom Clare. A week before the show began, ITV raised the stakes by allowing viewers to decide who the first bombshell would be. The votes were between Tom and Norwich-based Ellie Spence, and Tom took the cake. Read on for everything you need to know about the contestant.
What Is Tom's Job?
The newest Islander is a semi-professional footballer with a cheeky claim to fame. "Robbie Savage is the director of my football team. I just have such a good relationship with him. I see him as a mate," the 23-year-old said. He's a striker for Macclesfield and the club released a statement about his appearance. "Macclesfield FC can confirm that the Club have granted Tom Clare an extended period of leave in order to appear in this year's Love Island competition. Despite the fact that we are disappointed to lose a player of Tom's calibre for the foreseeable future, we also recognise the incredible opportunity that this represents for both him and his family on a personal level."
What Is Tom's Instagram?
Follow the smoky bombshell on Instagram here: @tomclare_. He currently has 16.6k followers and like his fellow contestants, his bio reads "I'm off to find love in the Love Island villa. See you soon!"
Tom's feed is a magnus opus of him strutting his stuff on the Dubai marina, showing off his footie skills with his team, and playing with his two dogs. All yummy stuff that's sure to bring him popularity on the show.
What Else Is There To Know About Tom?
The footballer is not looking to play in the villa, he is set to find something serious. "Since my ex-girlfriend, no-one's really come to me and I've thought, 'Wow.' Until I have that, I'm not really going to settle for less. Not in a bad way, but the next person I get with, I want to marry," he revealed.
While the Islander didn't say too much about his type, his celebrity crush is the ever-so-beautiful Madison Beer. "I'm loyal, trustworthy, family-orientated. I don't like to just sit in, I like to do fun dates. I'm very protective," he said.
The hunky Islander is also part of a nostalgic fandom, one of his favourite movies is Disney's High School Musical and he hopes Zac Efron plays him in a movie one day. Tom also tells ITV about his oddly specific ick: "A random one is 'birthday make-up' - you know when make-up is done professionally for an event and it's just too much, like blue eyeshadow and stuff? Girls don't need that."