The Night Agent Star Gabriel Basso's iCarly Role As A Teen Is Going Viral
Before he became a hunky FBI agent, the actor appeared on iCarly as Freddie's nerdy look-a-like.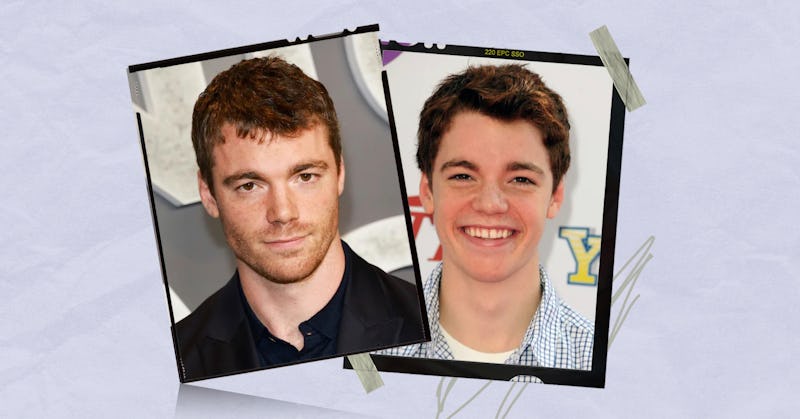 razer Harrison/Matt Winkelmeyer/Getty Images Entertainment
Fans have been tuning into Netflix's new series The Night Agent so much that it's already been renewed for a second season, in part thanks to star Gabriel Basso. But viewers crushing on hunky FBI agent Peter Sutherland have seen him before without even knowing it. Before transforming into his latest character, Basso was a child actor who appeared in some of your favorite nostalgic TV shows, including iCarly, where he played none other than Freddie Benson's doppelgänger.
On the Season 2 episode "iLook Alike," Carly (Miranda Cosgrove), Sam (Jennette McCurdy), and Freddie (Nathan Kress) hire look-alikes of themselves to fool Carly's brother Spencer (Jerry Trainor) into thinking they're at home while the trio is actually at an MMA fight they weren't allowed to attend. At the time, Basso's height, dark hair, and tech-savvy wardrobe were a dead ringer for Freddie, but on The Night Agent, some fans haven't even recognized him.
The 28-year-old actor's role on the beloved Nickelodeon series has gone viral on TikTok in the wake of his reemergence on The Night Agent, with viewers marveling at this glowup from teen actor to full-grown heartthrob. In a video posted by TikTok user @lisa_hiser, she shared a mirage of throwback images of Basso as a teen, before transitioning into photos of his buffed-up adult self. "How does this turn into this?" she screams in wonder.
That transformation was possible thanks to Basso's intense workout routine to prepare for the series, which included a lot of stunt fight training. "I tend to stay in shape in real life and I fight a lot in real life and I train a lot," he told Netflix's Tudum. "What was difficult is that stunt fighting is sort of its own martial arts. Movements have to be bigger and punches have to be wider — they have to cross the lens."
In what appears to be perfect timing, the first two seasons of iCarly are currently streaming on Netflix, meaning you can catch little Basso in action right after finishing The Night Agent.