10 Pieces By Black Designers Our Deputy Fashion Editor Wants This June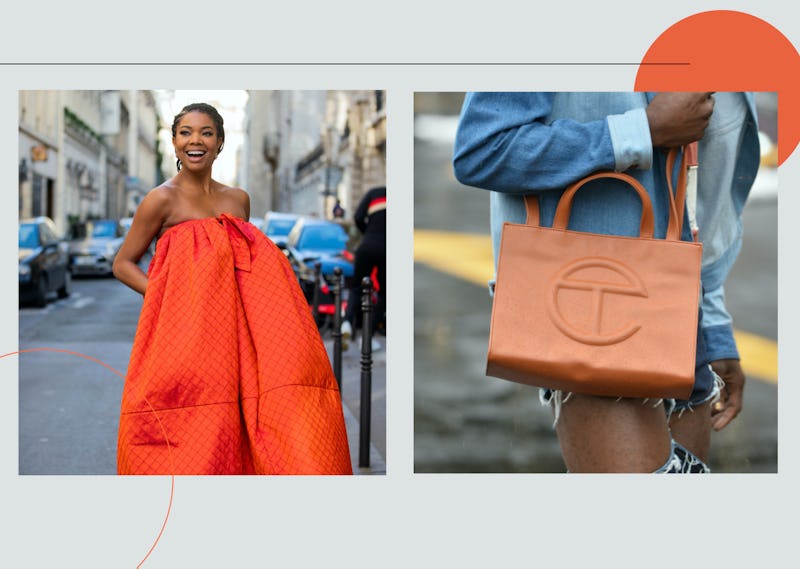 Getty Images
It's been a week and 4 days since George Floyd was killed. As a Black woman, I've experienced the full range of human emotions since. I feel fear for a rise in hate crimes and the safety of protestors on the front line; anger at an autopsy that blames pre-existing conditions instead of the suffocation everyone witnessed; frustration over a media focus on destroyed property over the loss of Black lives; concern that the state-sanctioned killings of Black women like Breonna Taylor and LGBTQ people like Tony McDade don't get nearly as much attention as those of Black men; and a deep and profound sadness for the state of race relations in America.
But I'm also inspired to see people in all 50 states and around the world come together in a global display of solidarity. Through it, progress is being made — three officers were arrested, and officer Derek Chauvin's charges were upgraded to second-degree murder — though we have much further to go.
When coping with the plague of racism and COVID-19, which disproportionally impacts Black people, it's easy to feel helpless. But there are so many ways to resist, from donating to organizations on the front lines to supporting Black-owned businesses in your community and across the country.
No matter how you choose to fight back, make sure it isn't a one-time thing. Systematic racism exists in every corner of American society and is a reality Black people face every single day.
Police brutality is not new to us. I still shudder at the fact that Sandra Bland was pulled over for failing to signal a lane change and she died in police custody under mysterious circumstances. I'm infuriated that Michael Brown's body was left on the side of the street for four hours like roadkill. It haunts me that 12-year-old Tamir Rice was killed in a park for having a toy gun and the police shot him just seconds after arriving on the scene. That sorrow is only compounded reading stories about white killers of mass shootings being given Burger King by police, or white people storming state capitals with AR-15 weapons to protest quarantine and making it home to have dinner with their families. This is a deep and all-encompassing pain that never leaves me.
I urge people to think beyond the current news cycle about how you can support the Black community in the long term. Below, I'm listing a few picks from Black-owned businesses I love, but I encourage you to frequent them regularly, even after police brutality is no longer making headlines across the globe.
Read on for 10 fashion and beauty products I'm shopping from Black-owned businesses right now, and get to know the brands I love to support, today and always.
We only include products that have been independently selected by Bustle's editorial team. However, we may receive a portion of sales if you purchase a product through a link in this article.