The 5 Best Running Shoes For Beginners
We only recommend products we love and that we think you will, too. We may receive a portion of sales from products purchased from this article, which was written by our Commerce team.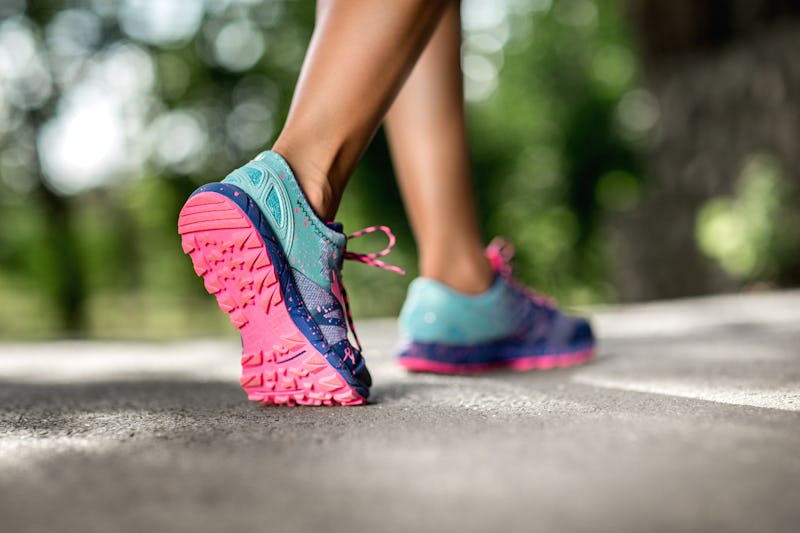 sklyareek / Shutterstock
When it comes to athletic shoes, it's always best to try them on to get the right fit — but there are a few things you can look for if you're a new runner ordering running shoes online. In most cases, the best running shoes for beginners are road-running shoes because they can provide the right amount of comfortable cushioning, support, and tread to help you balance and grip whether you're running on a treadmill or pavement. But not all feet are alike, and depending on the shape or your arch and pronation, you may want to choose a shoe that's designed for your foot — or slip some insoles into your basic running shoe.
There are three types of arches (medium arches, flat arches, and high arches), a medium arch is the most common, but flat or high arches may benefit from a more specialized shoe. But you'll also want to think about how your foot hits the ground. If your arch collapses and causes your ankle to roll inwards, that is called overpronation. Those with flat feet, may be more prone to overpronation, but someone with a high arch can also experience this. If your ankle rolls outwards, that is called underpronation or supination. People with high arches are more at high risk of this. Ideally, your feet shouldn't lean in or out, that indicates you have a natural pronation.
Whatever your arch type, jumpstart your routine with these five pairs of running shoes that are fantastic for beginners.
This article was originally published on