These Wedgie-Proof Underwear Are The Best Invention Since Sliced Bread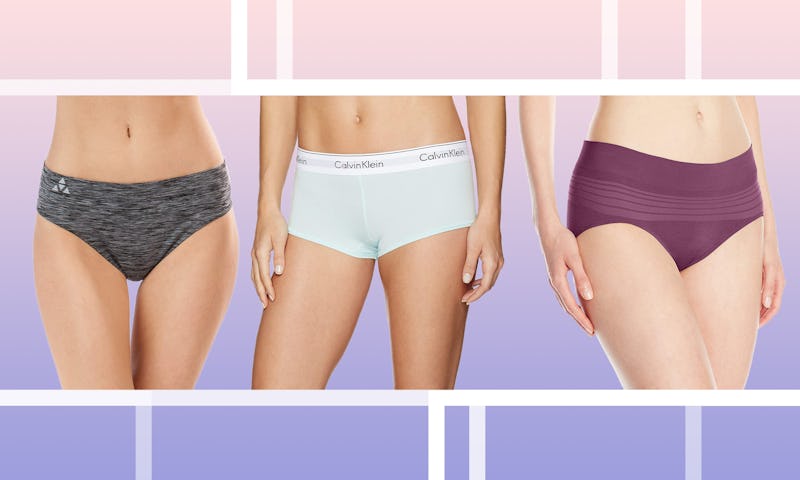 Amazon/Bustle
Underwear is a great invention when it comes to coverage and hygiene, but for every issue it fixes, it seems to create a different one. There's VPL, chafing, and swamp butt, but in my opinion, the worst is the dreaded wedgie. No one likes having to subtly pick fabric out of their crevice in the elevator, but fortunately, sporting a pair of the best wedgie-proof underwear can prevent that.
What To Look For In Underwear That Doesn't Ride Up
In order to achieve this seemingly-impossible feat, you'll need a few select features. First, a full-coverage design is one of the best defenses against a wedgie, because the further the seams are from your butt, the less chance they have of slipping in there. Second, high elasticity is a life-saver in this department, because the fabric moves with you instead of stretching out and bunching up. Finally, you've got the subtle but genius additions like silicone piping, wide waistbands, and reinforced seams. All of these contribute to a solid pair of panties that won't ride up.
If you tend to get overwhelmed by the underwear section in your department store, I've got fantastic news for you. Amazon has some of the best full-coverage underwear options available, and most of them are way more accessible than anything you'll find at your local mall. So go ahead — figuratively pick out a pair so you never again have to literally pick out a pair.