10 Of Lady Gaga's Best Quotes On Mental Health
"It is so important that you take care of what is in your head and in your heart."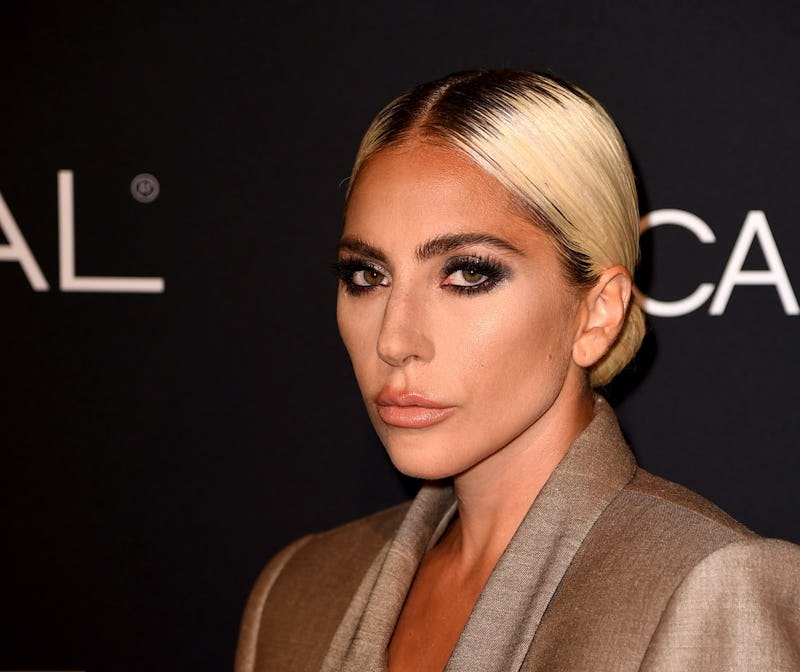 Kevin Winter/Getty Images Entertainment/Getty Images
While over a decade ago Lady Gaga was best known for wearing a meat dress and arriving at the Grammy Awards in a giant egg-shaped contraption, these days she's also lauded for her relentless pursuit of mental health equality. In fact, Lady Gaga's quotes about mental health are so relevant they will inspire you to join her in the effort to break the stigma.
As the pandemic continues to rage on, depression rates have tripled due to unemployment, loss of loved ones, and other stressors, according to a recent JAMA Network study. And now, Gaga is using her partnership with International WELL Building Institute — which is working to promote healthier and safer indoor spaces — as an opportunity to speak out about why normalizing mental health conversations is so important right now.
"We can do hard things. We can be away from each other and we can still thrive. We can be isolated and we can keep going. We can lose our jobs, but we can find new ways to prosper. And if we see somebody suffering, so many of us will ask, 'How can I help you?'" Gaga tells Bustle exclusively. "These are our victories and they should be celebrated. When people look back at this pandemic, I hope that they not only remember the lives we've lost, but they also remember the bravery of so many people. This is what makes human kindness so special."
For anyone living with mental illness, Gaga's efforts provide proof that no one is alone in this fight. If you're not in the know about what a badass mental-health hero she is, here are some of Gaga's most inspiring quotes about mental health.