17 Genius Hacks That'll Save You Money At Starbucks
#11 is a total game-changer.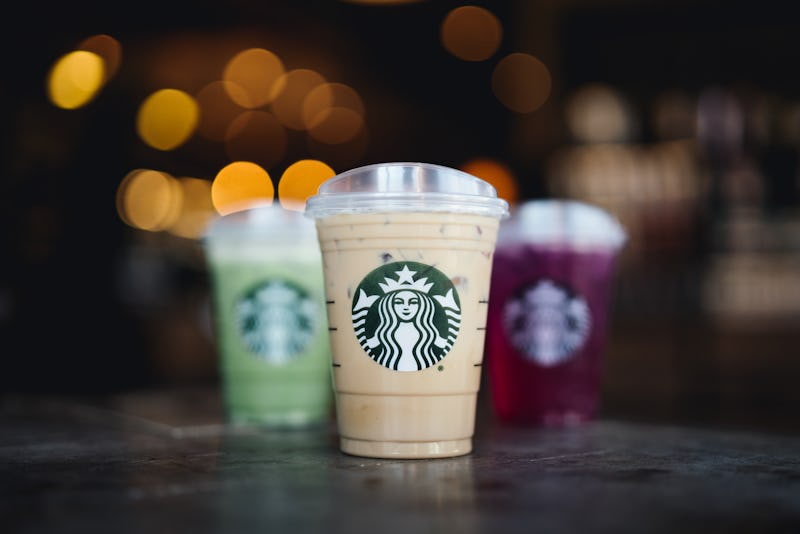 Starbucks
While Starbucks drinks might as well be part of our bodies at this point, making that daily coffee run can get pretty expensive over time. And while you could always cut back on coffee to save some money, who actually wants to do that? Thankfully, there are hacks for cheaper Starbucks drinks that'll help you make sure you're fueling your coffee cravings but not your credit card bills.
Americans spend an average of about $718 a year on coffee, according to GoBankingRates.com. But that's just the average overall. Millennials spend about $848 a year, and those ages 35-44 spend about $886 a year on coffee, which is pretty crazy if you think about it. So, as an added bonus, I've reached out to an expert in the matter. Meet Josie Santi, holistic nutrition coach and founder of Wellness By Josie, who is about to contribute some of her go-to hacks that will change the way you forever order your favorite Starbucks drinks. "Coffee is an everyday indulgence that everyone deserves, but it's also one that adds up. Since there are so many tips and tricks to cut down the price without sacrificing taste, using these money-saving hacks is an easy way to help you indulge," says Santi. "Since coffee is typically a daily habit, even $1 saved really adds up," she says.
Considering the fact that Starbucks plans to raise prices on some drinks by up to 30 cents starting July 12, 2021, that just means more money out of your pocket. But you shouldn't have to sacrifice your favorite morning pick-me-up because of the price. Where there's a will — there's a latte macchiato— and a way!
Check out these Starbucks hacks to make your next drink cost a little less.
You don't have to break the bank every time you want to enjoy a delicious cup of coffee. So next time you find yourself in line at Starbucks (probably tomorrow morning), remember these few tricks and you might be able to bring your tab down.
And don't forget to thank your barista profusely and tip generously. Cheers to caffeinating!
This article was originally published on