7 Fascinating Caffeine Withdrawal Side Effects No One Told You About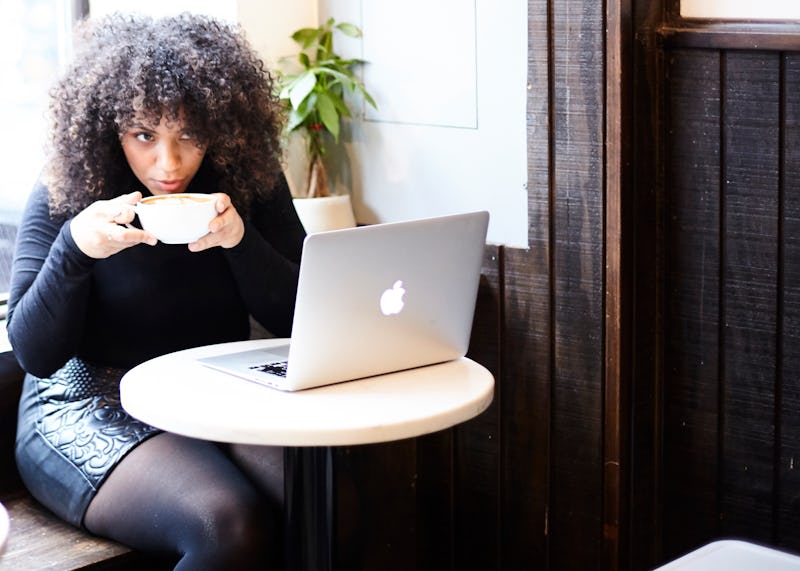 Hannah Burton/Bustle
If you're used to drinking caffeinated beverages every day — whether in the form of coffees, sodas, energy drinks, or teas — you might experience some bizarre caffeine withdrawal symptoms, if you decide to suddenly cut back. These can range from physical symptoms, to mental and emotional ones. And it can all be pretty uncomfortable until your body adjusts.
Of course, a lack of caffeine won't impact everyone in the same way. "Usually someone needs to be taking at least 100 mg per day before stopping to experience symptoms," Dr. David Gatz, of Mercy Medical Center, tells Bustle. Whether you forgot your usual morning cup, or are cutting back on purpose, you might feel a difference within 12 to 24 hours, Dr. Gatz says, with more intense withdrawal symptoms a day or two later.
If you're trying to rely less on things like coffee and soda in order to get through the day, there are ways to get through the process with suffering too much. As Dr. Gatz says, "Individuals wishing to reduce their caffeine intake should consider doing so gradually if they are using large amounts of caffeine on daily basis."
You might, for example, go down from four cups a day to three, switch to decaf, or water-down your coffee until you don't need it anymore. While it may not be fun at first, there are plenty of ways to get through the caffeine withdrawal symptoms listed below, and come out the other side.