19 Dog-Friendly Public Places You May Not Know About
From bookstores to baseball stadiums.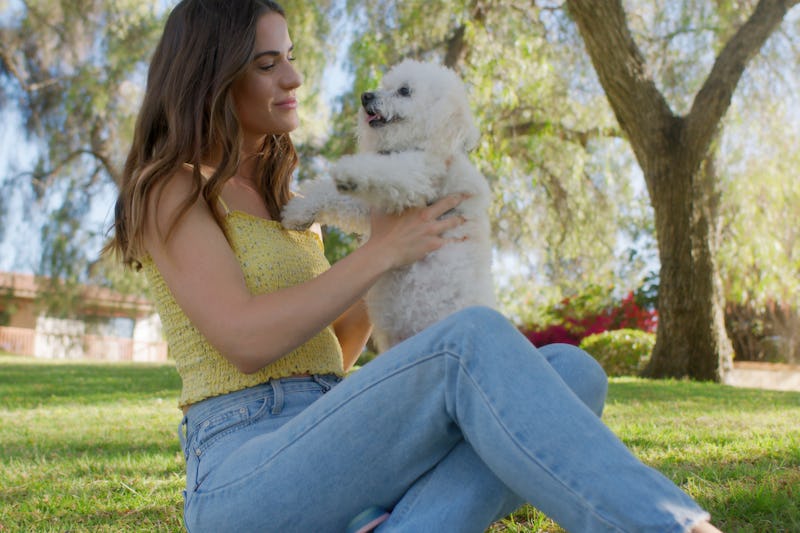 ianmcdonnell/E+/Getty Images
It can be tricky to find places where dogs are allowed if you're looking to explore the city with your fur baby. Each company has their own policy about whether pets can come in, and some stores even break down whether dogs are allowed based on location. But with a little research, you'll be sure to figure out exactly where your pup is allowed to adventure with you, and where you should probably just go by yourself.
Another factor to keep in mind? Whether or not your dog would be comfortable in a crowded public setting. "Some dogs are more comfortable than others in crowded places — and some can learn to become more comfortable with these places over time, by their owner gradually introducing them to busy places while offering praise and/or treats and using good training techniques," Dr. Stephanie Austin, DVM and medical director and veterinarian of Bond Vet, tells Bustle.
Many places allow service animals, which the Americans with Disabilities Act (ADA) calls "a dog that has been individually trained to do work or perform tasks for an individual with a disability." This policy does not cover emotional support, therapy, comfort, or companion animals, according to the ADA, so keep this in mind if your dog qualifies as a support animal.
If your dog isn't a working dog and is just an adorable companion, then their chances of getting to come in with you are a little lower. But there are still plenty of surprising places you can take your dog, from bookstores to baseball stadiums. Pet Friendly Travel is one great resource for finding some of the spots in your area who'll be glad to welcome your dog. So be sure to check out these 19 dog-friendly places.
Additional reporting by Siena Gagliano.
This article was originally published on