Experts Say These 9 Dog Breeds Make The Best Emotional Support Animals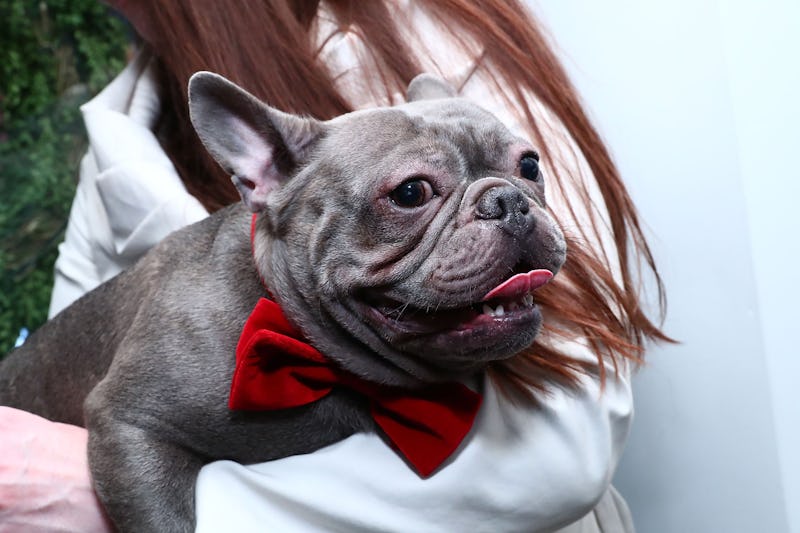 Astrid Stawiarz/Getty Images Entertainment/Getty Images
While any dog can be comforting to be around if you have a connection with them, there are a few breeds that make great emotional support dogs, due to their nurturing personalities. Some are also natural lapdogs, while others have a calm demeanor no matter the situation. So if you've been looking to adopt, take a look at the list below.
If you want, you can even see if your dog will qualify as an official Emotional Support Animal (ESA), with the help of your doctor or therapist. ESAs can be helpful for folks with depression, anxiety, or post traumatic stress disorder (PTSD), veterinarian Sara Ochoa, DVM, tells Bustle. But even with a designation, it doesn't necessarily mean your dog can go everywhere with you.
"Emotional support dogs can be confused with service dogs (e.g. a guide dog)," Lauren McDevitt, co-founder of Good Dog, tells Bustle. So before taking yours into certain situations — like onto public transportation — you'll want to talk with your doctor or therapist, and learn more about it.
That said, "there are many emotional and physical benefits associated with dog ownership — even if your dog isn't an official [ESA]," McDevitt says. "They bring true friendship to the table, along with a sense of security and, at times, a great deal of stress relief." Here are a few breeds to look into adopting, according to experts, especially if you're looking for emotional support.