15 Vegan Easter Recipes To Try That Aren't A Nut Roast
Including a vegan version of creme eggs.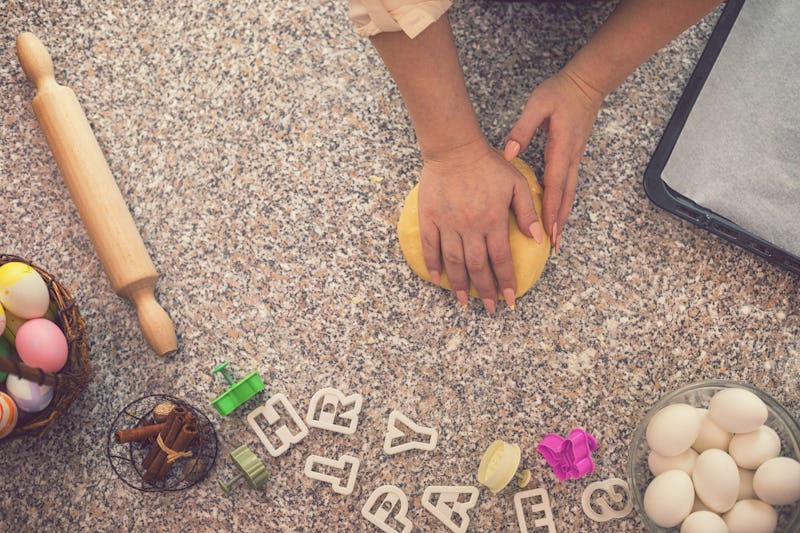 kajakiki/E+/Getty Images
Although it might not feel like it, Easter is right around the corner. Which means spring, rebirths, and, of course, an obnoxious amount of chocolate eggs. While Easter doesn't have a clear cut menu like Christmas does, it is the perfect time for a massive Sunday roast and to try out some new recipe ideas. And for all the plant-based eaters out there, there's no need to miss out on the fun as there are plenty of vegan Easter treats you can try your hand at making this year. (Because, let's face it, what else are we doing during this lockdown?)
Easter Sunday signifies the end of lent, where for Christians and secular celebrators alike something (usually chocolate) is given up for the six weeks leading up to the event. So what better way to celebrate than with chocolate, sweet treats, and a massive spread?
According to the vegan society, the number of vegans in Great Britain quadrupled between 2014 and 2019, and vegans and vegetarians could make up a quarter of the British population by 2025. So, without further ado, here are some of the best vegan Easter recipes out there – from steamy hot crossed buns and melt-in-the-mouth creme eggs to Ethiopian Easter bread and a wholesome shepherd's pie.
This article was originally published on