7 Unexpected Signs Of Breast Cancer Your Doctor Wants You To Know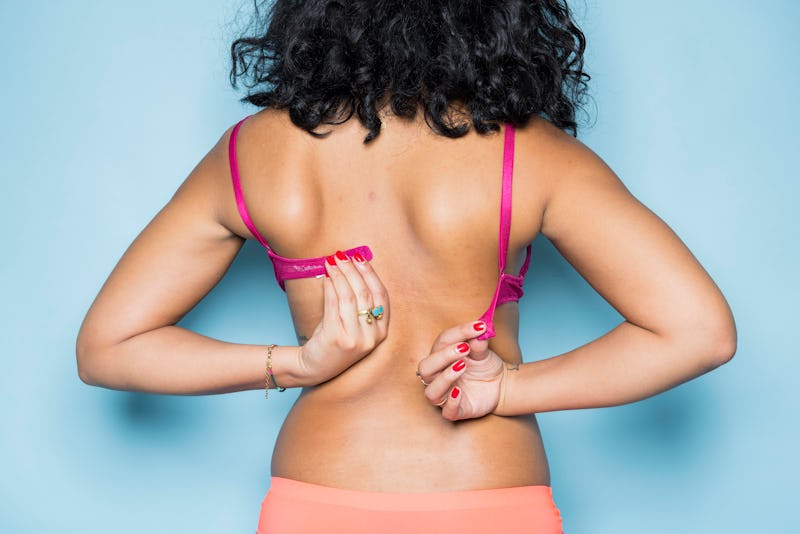 BDG Media, Inc.
After skin cancer, breast cancer is the most common cancer in the United States for women, according to the American Cancer Society. It's estimated that 12 percent of women will develop breast cancer at some point in her life, 266,120 new cases will be diagnosed before the end of 2018, and 40,920 of those women will die from breast cancer.
While death rates of the disease have dropped by 39 percent between 1989 and 2015, largely in part to awareness (as a recent study found that mammograms aren't the end all be all in diagnosis), since 2007 death of breast cancer in women under 50 have remained the same. However, in women over 50 the death rates have decreased. Much of this has to do with the thinking that breast cancer is something only older women get but that's completely false; young women do get breast cancer.
Although fewer than five percent of women under the age of 40 will be diagnosed, breast cancer in younger women tends to be more aggressive, higher-grade, and hormone receptor-negative, meaning the cancer doesn't need hormones to continue to grow and create health problems.
As is the case with most cancers, education, awareness, and early detection are key in order to increase survival right. There are more signs that you might have breast cancer than just feeling a suspicious lump in your breast.
"Many breast cancer symptoms are invisible and not noticeable without a professional screening, but some can be caught early," Dr. Shoshana Ungerleider, MD, Founder of End Well Project, tells Bustle.
So here are seven unexpected signs to look out for, according to Dr. Ungerleider.