3 Zodiac Signs Aries Likely Regrets Breaking Up With
You'd never expect to find a ram pining over a past love.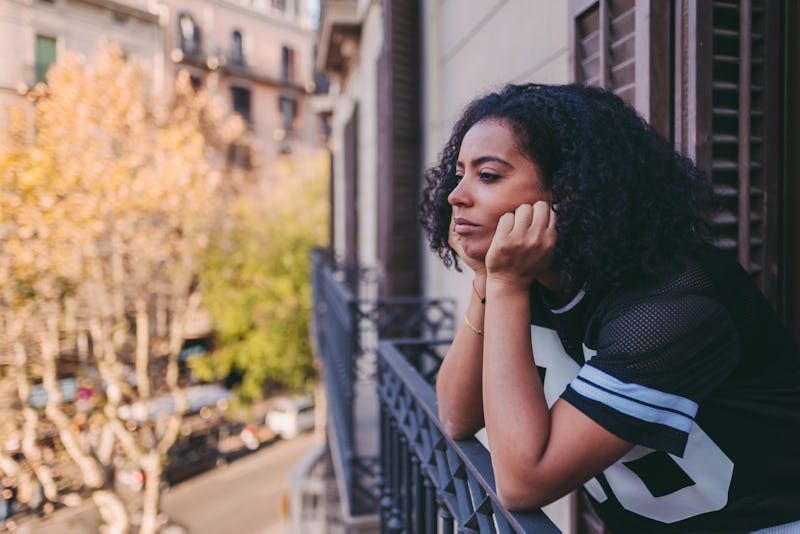 martin-dm/E+/Getty Images
As the fiery, forward-moving first sign of the zodiac, Aries lives their life with no regrets. In love, they fall fast and hard and aren't afraid to pursue whoever catches their eye. When a relationship ends, they have no problem moving on. Because of this, you'd never really expect to see the ram pining after "the one that got away." While that's typically the case, there are three zodiac signs Aries will likely regret breaking up with.
"Aries lives very much in the moment, which means they don't typically pine after exes," astrologer Clarisse Monahan tells Bustle. "However, there are some exceptions."
For instance, if Aries realizes they were in the wrong, they will regret their behavior in the relationship. But since they're cardinal signs, which are all about action and change, they will do something about it. "Aries, being the risk-taker of the zodiac, is not afraid to rise to a challenge and right a wrong," Monahan says.
With that said, it's more common for Aries to completely break free from the past than linger on "the one that got away." However, astrologer Jayde Young tells Bustle that Aries will regret losing a few signs in particular. So, here are the three zodiac signs Aries let get away, according to Young.
Sources:
Clarisse Monahan, astrologer and owner of Astroloteez
Jayde Young, astrologer and owner of ZennBoxx