3 Zodiac Signs Aries Is Most Likely To Marry
"They like people who can stand up to them and others."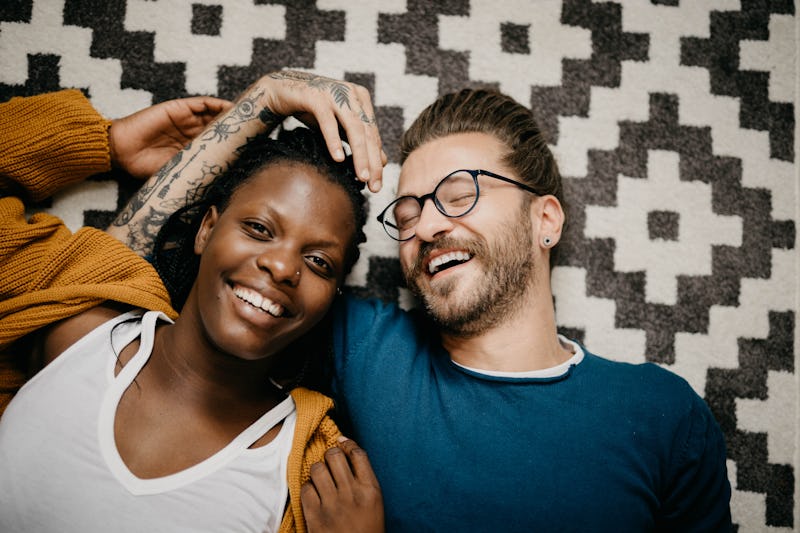 MilosBataveljic/E+/Getty Images
Some zodiac signs were practically made for lifelong commitment, while others love to play the field or fly solo. When you're a typical independent Aries, getting married may not be at the top of your to-do list. It's not that you balk at the idea of long-term commitment — you actually fall in love very easily. However, you have a tendency to fall out of love just as quickly. It can feel like no one can keep your interest long-term, but it could just be that you're with the wrong match. In fact, there are three zodiac signs Aries is most likely to marry — and astrologers say they have all the traits you'd want in a spouse.
"Aries isn't the best sign for marriage or lifelong commitment as they love freedom and making headstrong unilateral moves — two traits that need a partner who's equally freedom-loving and strong," astrologer Clarisse Monahan tells Bustle. "If the ram finds this kind of partner, they're down. If not, they'll quickly hop on their Harley Davidson at midnight and head to Reno to play Blackjack."
As the zodiac sign who rules the First House of the Self in astrology, Aries does what they want, whenever they want — and a relationship won't change that. So they look for partners who are confident, autonomous, and driven. "They like people who can stand up to them and others," Monahan says. "They don't tend to go for shy, demure types."
Below you'll find three strong, independent zodiac signs who make good partners for Aries to marry.