The Best DIY Project For Every Single Myers-Briggs Personality Type
And none of them will leave you paint-splattered.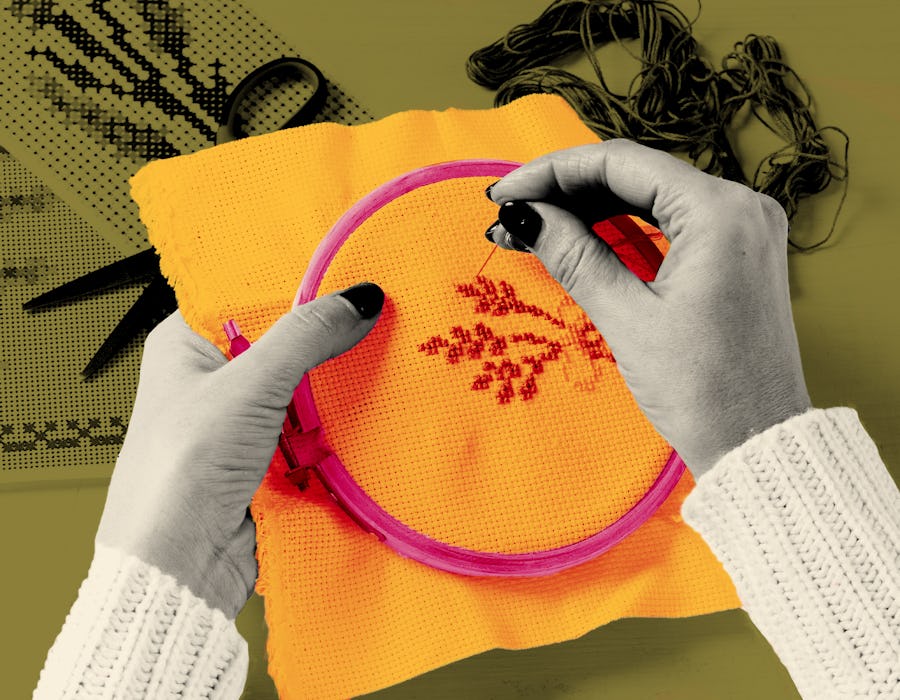 AndreyCherkasov/Shutterstock
If you're looking to make it through the rest of the pandemic with a creative hobby, you've come to the right place. But how do you find the perfect activity to occupy these next few months? The DIY project that won't leave you infuriated and paint-splattered? The imaginative outlet that speaks to you on a personal level? Why, with a craft project based on your personality type, of course.
"By focusing on innate strengths associated with our personality type and seeking out projects that make the best use of our natural proclivities, we give ourselves the gift of deep engagement and can even generate a state of flow," Jess Hopkins, a certified millennial life coach, tells Bustle.
If you've somehow avoided taking the Myers-Briggs personality test — or always forget one of your four letters — 16 Personalities has a free comprehensive test that'll help you find your type. It also provides thorough explanations of each letter, talking through the differences between Extraversion (E) vs. Introversion (I), Intuitive (N) vs. Observant/Sensory (S), Feeling (F) vs. Thinking (T), and Judging (J) vs. Perceiving (P). You also may want to take it again to see if your type still rings true — or simply to escape the world for a few minutes.
"The key of using a personality assessment to identify new creative outlets is to treat them like a compass point," Jenn DeWall, leadership coach and speaker, tells Bustle. In other words, the projects paired with each personality type below are a guide, not a conclusive answer. Here are craft projects to try over the next — and hopefully last — few months of staying home, based on your Myers-Briggs personality type.
As DeWall says, the key is using your personality type as a guide rather than a prescriptive solution. Maybe you're pretty equal parts J and P — that just opens the possibilities up to projects that will feed into your ability to adapt on the fly.
Experts:
Jess Hopkins, certified millennial life coach
Jenn DeWall, leadership coach and speaker