12 Virtual Gifts To Give Your Besties
Workout classes, audiobooks, and other creative digital gifts.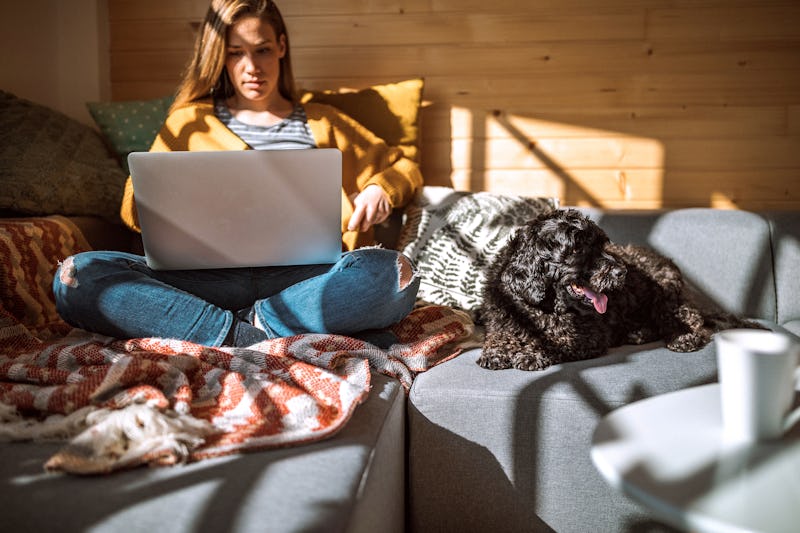 Pekic/E+/Getty Images
March might have been yesterday, but the holidays are well upon us, meaning it's time to get your present-giving strategy together. Between the usual shipping costs and COVID-related delays, you might be leaning towards "sending" online presents to your friends and family this holiday season. Fortunately for you (and everyone on your gift list), the best virtual gifts to buy during the COVID-19 pandemic have the range to take care of everyone you want to send holiday cheer to.
You don't have to hit up the mall to do your shopping in 2020. Sure, you might miss tugging on your Santa hat, representing with your "This Is How I Roll" dreidel sweater, and subjecting everyone in the stores to your puns. This year, you can still force your roommates and social media followers to deal with your holiday puns, but you can shop safely — for yourself and your giftees— at the same time.
Virtual gifts have the benefit of not taking up any space or gathering any dust, plus your loved ones can enjoy them well into next year. Whether your friend is into video games and yoga or Marvel movies and audiobooks, you'll be able to find something they'll love, with no risk of COVID passing between you. These 13 virtual gifts can help you and your buds celebrate the end of 2020 in digital style.
We only include products that have been independently selected by Bustle's editorial team. However, we may receive a portion of sales if you purchase a product through a link in this article.