13 Halloween Costume Ideas That Pay Homage To Britney Spears
All these looks scream, "It's Britney, b*tch."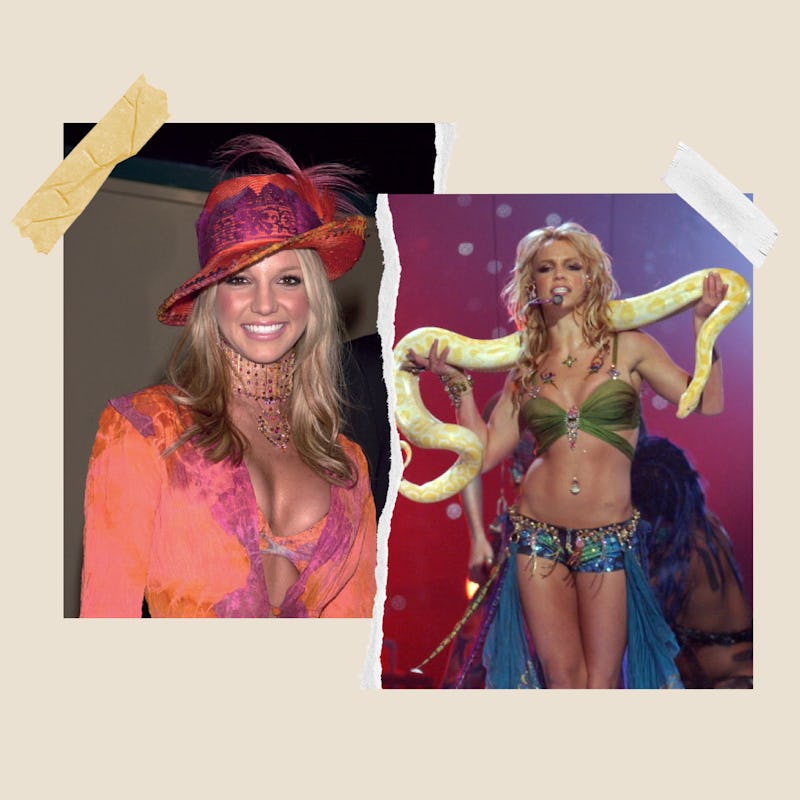 Kevin Kane, Frank Trapper/Getty Images
Following the release of her 1999 breakthrough hit, "...Baby One More Time," Britney Spears immediately became a household name. Young fans everywhere scrambled to be just like Britney, emulating her dance moves, crop tops, and pigtails (often to the horror of conservative parents and commentators). Simply put, Spears was — and still is — the blueprint.
Lots of artists have stepped up to salute Spears' impact as something of a prototype to the modern-day pop icon. Tributes like Lorde's recent cover of "Break the Ice" are ensuring that Spears' work continues to be shared with a new generation of fans. And whether we realize it or not, so many of our everyday fashion choices, favorite songs, and pop culture references are thanks to Spears.
So, why not nod to one of your favorite Britney moments by dressing in one of her iconic outfits this Halloween? After all, cosplaying as Spears was arguably one of the most universal pastimes of '90s kids. From her "Oops!... I Did It Again" red latex catsuit to her snake-charming performance at the 2001 VMAs, the memories are endless — and many of them are surprisingly easy to recreate. Relive your days of singing into your hairbrush with one of these Britney Spears Halloween costumes.