17 Change-Making Initiatives That Support Black Creatives In The UK
Organisations that help foster Black talent across fashion, film, art, publishing, & more.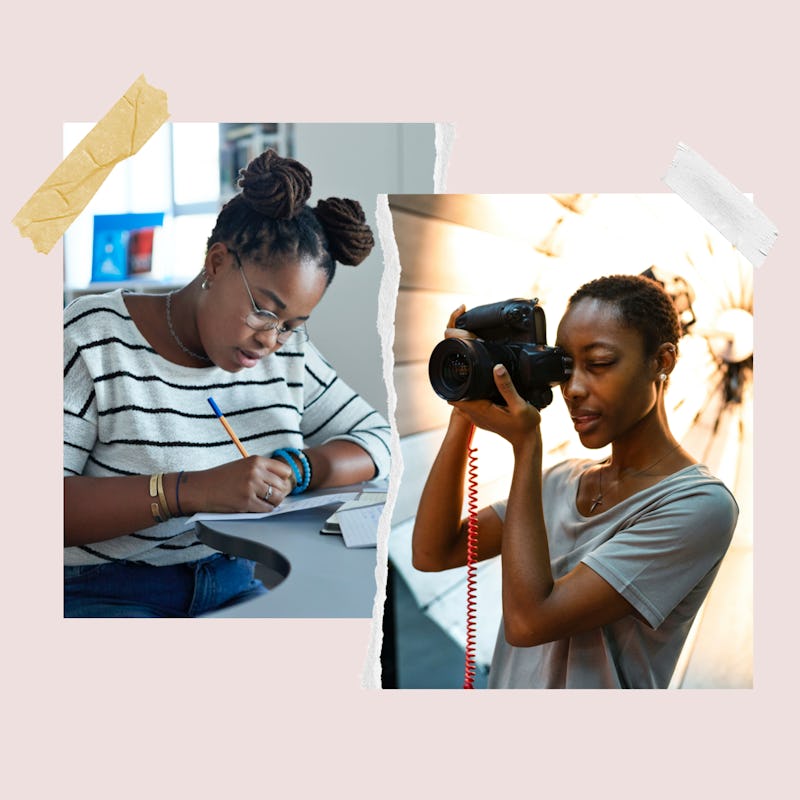 Following the death of George Floyd in May 2020, conversations about activism and meaningful allyship began opening up. As Black Lives Matter trended across social media, many highlighted that posting a black square or infographic isn't enough. And with the pandemic having left countless organisations and support systems for Black communities in a financial difficulty, it's more important than ever to be an active ally and lend your time or money to cause you care about. From donating and marching to buying Black-owned, only action will lead to real change. Today, we're focusing on the change-making initiatives that support Black creatives in the UK.
Creative industries have been hard hit by the COVID-19 pandemic and, coupled with the systematic racism that has existed within music, fashion, art, publishing, and more for decades, Black creatives continue to face an uneven playing field when it comes to breaking through.
In the past year, a number of Black singers have come forward to talk about the racism and colourism that has impacted their careers. As part of her documentary with the BBC, Little Mix's Leigh-Anne Pinnock talked about how race has dictated how she's been treated in the public eye. Alexandra Burke, NAO, Raye, and Keisha Buchanan shared their experiences too. Jamelia highlighted on the BBC that when it comes to systemic racism, words aren't enough. Elsewhere, stars such as Naomi Campbell and Leomie Anderson have spoken out about similar issues in the world of fashion and modelling, with Black creatives having to work twice as hard to get half the recognition.
It's clear that something needs to be done to shake up the creative sector in this country. Below are a handful of initiatives trying to do so that you can show your support for.
This article was originally published on