45 Cheap Gifts On Amazon Prime That Ship Quickly & Are Clever AF
These gifts are not only cool, they arrive lightning fast.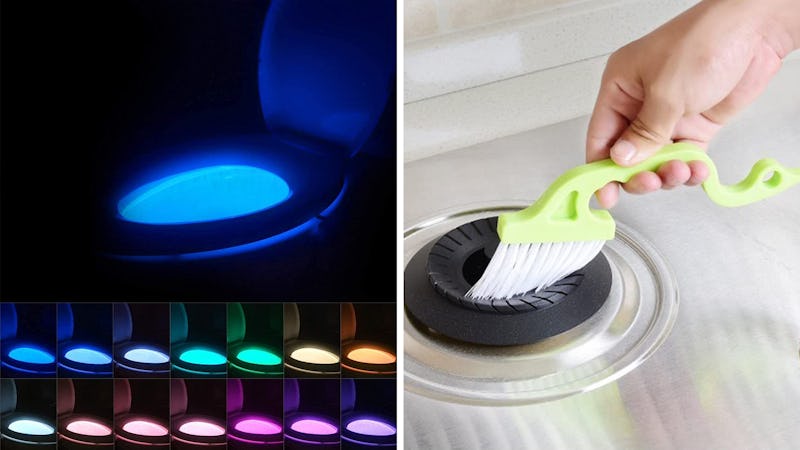 We may receive a portion of sales if you purchase a product through a link in this article.
Shopping online is fun, but it can be a daunting when you don't know when your package will be delivered. But with fast and convenient online marketplaces such as Amazon, the waiting times have become less mysterious. In fact, Amazon Prime offers tons of impressive products with lightning-fast shipping. Don't believe me? Just take a look at this list of cheap, clever things on Amazon Prime that ship quickly. It includes some pretty cool stuff, all of which will arrive at your doorstep in record time (if you're using Amazon Prime, that is).
Like, who couldn't use an automatic hand soap dispenser that lets everyone clean their hands without touching the container? There's also a super unique spatula here that helps grip and lift food for simple serving. And what about a car humidifier that doubles as an aromatherapy diffuser, or a rechargeable hand warmer that fits into your purse or pocket for easy access? These things are all included in this roundup, and they should be delivered quickly.
With that being said, there are so many clever Amazon products on this list to explore. Sift through to find your favorite picks, or even buy something for a loved one.
This article was originally published on