UK Helplines & Resources For Those Experiencing Domestic Abuse
Here's where to turn to if you're in need of help.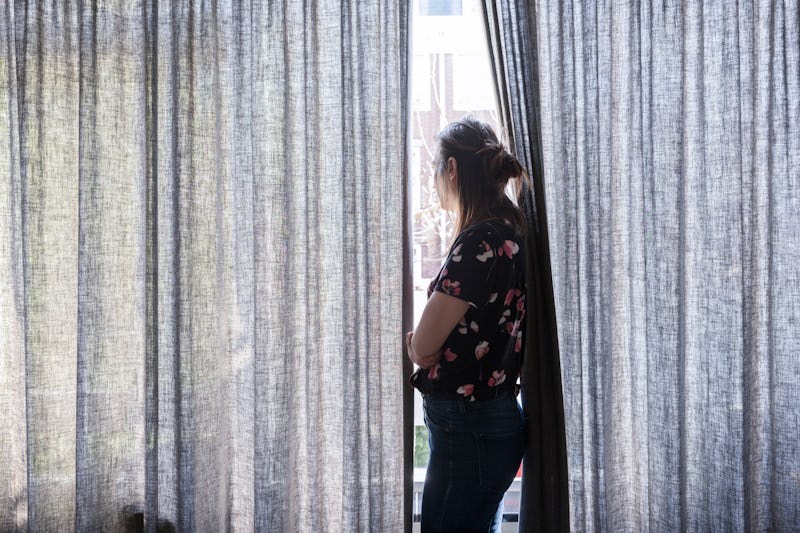 Roos Koole
Trigger warning: This article contains references to domestic violence, as do many of its outbound links.
On Jan. 4, the government announced the third national lockdown in England, with Scotland, Wales, and Northern Ireland already in similar situations. While this is seen as the best option to curb the spread of the coronavirus, a number organisation have highlighted how dangerous lockdown can be for those experiencing domestic violence.
In May 2020, two months after the first lockdown began in England, Refuge reported a 957% increase in web traffic on their site and a 66% increase in the number of calls to their helpline. Three months later, Women's Aid published a report in which they spoke to women living with their abuser during lockdown. Of those women, 61% said the abuse had worsened.
In September 2020, the government pledged £30 million in funding to go towards supporting survivors and their families during COVID-19. In addition, the Domestic Abuse Bill is finally going through the House of Lords, which commits to building a better understanding of domestic abuse in all its forms.
However, for those currently experiencing abuse, these changes are not coming soon enough, and knowing where to turn for information or finding someone to speak to is of the utmost importance.
These organisations and hotlines can offer practical advice and a listening ear while prioritising your safety and discretion.