The Grandmillennial Aesthetic Proves Our Grandmas Were Onto Something
"It's a trend that combines memories of years past with the charm of contemporary design."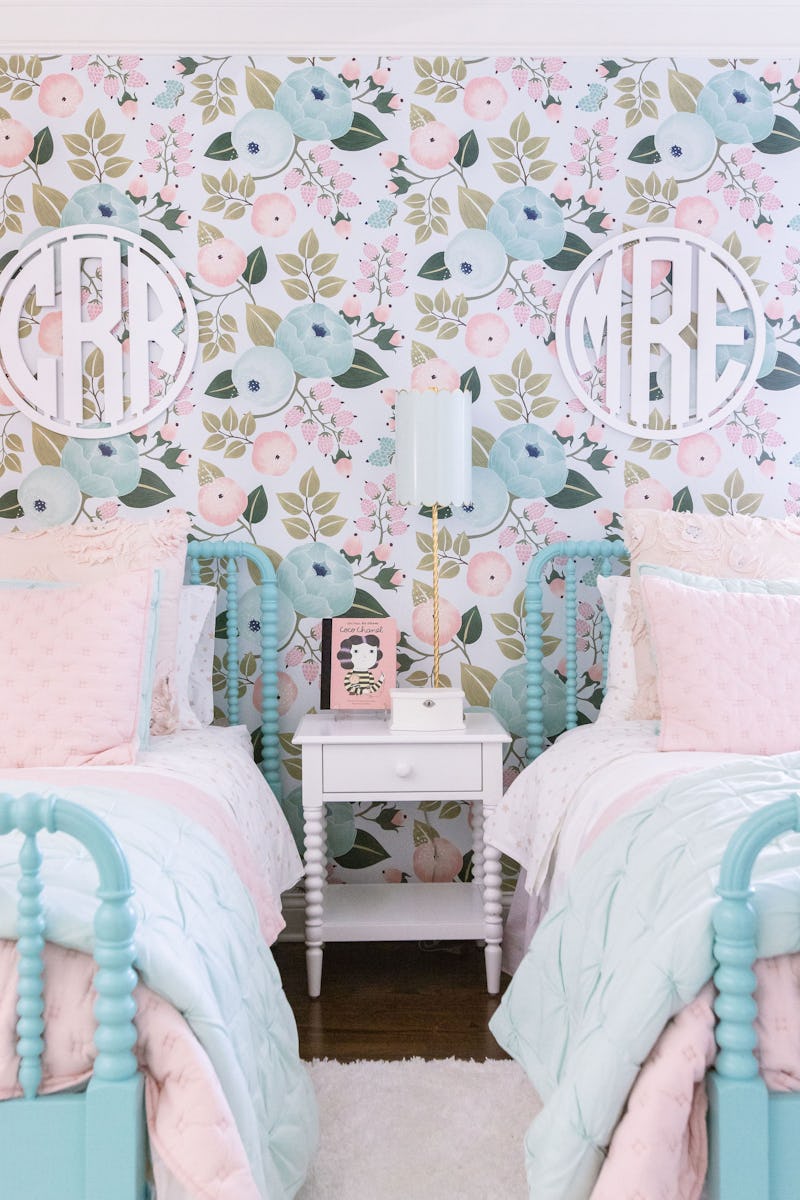 Courtesy of HomeGoods
We may receive a portion of sales if you purchase a product through a link in this article.
When you shop for furniture, are you drawn to pieces that look like they were picked straight from your grandmother's house? Maybe you like to DIY your vintage furniture to give them a youthful touch, too. If so, you could be a Grandmillennial, but it's not as scary as it sounds. According to HomeGoods style expert Jenny Reimold, "Grandmillennial" is a home decor style that's all about mixing vintage prints and heirloom-worthy decor with modern elements to create a fresh take on the traditional design style. So if your grandmother's home is filled with more design inspiration than a Pinterest board, here's what you need to know about how to pull off the Grandmillennial style.
They say everything comes back in style, but who knew your grandma had such good taste? According to Reimold, the Grandmillennial home decor trend has been on the rise ever since Emma Bazilian coined the term for House Beautiful in late 2019. Reimold tells Bustle that the Grandmillenial trend blends "vintage-inspired prints like florals and toiles with bright pastel colors like pink, blue and green," as well as traditional-style decor elements like "skirted tables, floral wallpaper, ruffles, pleats, and more." By mixing the patterns and colors, your space will still have that vintage, grandmother-esque aesthetic without looking dated. It's nostalgic and fresh at the same time, and people are here for it.
According to Reimold, 20 and 30-somethings (many of whom are categorized as millennials) are a big reason why Grandmillennial decor has taken off, hence the name of the trend. "Some designers describe Grandmillennial style as a sort of act of rebellion against the uniform catalog look they grew up with and instead are looking to their grandparents for design inspiration," says the style expert. It makes sense — with the popularization of so many unique decor styles on TikTok like Miamicore and clustercore, it's clear that young people are becoming more drawn to making their spaces look familiar yet original, instead of filling their homes with pieces ripped straight from an Ikea display room.
Reimold shared a similar hypothesis about why people love the Grandmillennial trend so much, saying, "The familiar patterns and designs we may remember from our childhood are now redesigned with flair and purpose... It's a trend that combines memories of years past with the charm of contemporary design for a look that is full of heart and style!" Plus, remember when the coastal grandmother aesthetic went viral in April 2022? Turns out, that trend wasn't novel and most likely stemmed from the Grandmillennial vibes of yesteryear.
If you're ready to upgrade your style from modern minimalism to sentimental Grandmillennial, check out these furniture pieces that your grandmother would definitely approve of.
This pillow from Westex is funky and vibrant — just like all Grandmillennial decor should be.
Florals? For Grandmillennial homes? Groundbreaking.
Just because you don't dress like your grandmother doesn't mean you can't have this grandmotherly dresser in your house.
These sheer floral curtains are sure to make a statement all year long.
This Grecian Garden Statue looks like a one-of-a-kind estate sale find.
Your grandma might not own bar stools, but if she did, they'd probably look like this.
This beautifully beaded pillow is a Grandmillennial staple.
The Grandmillennial home decor style is making nostalgia trendy again, so the next time you're at your grandma's house, make sure to take some pics — you never know what could spark some inspiration.