How Everyone's Invited Aims To Eradicate Rape Culture In UK Schools
The movement aims to use education to affect cultural change.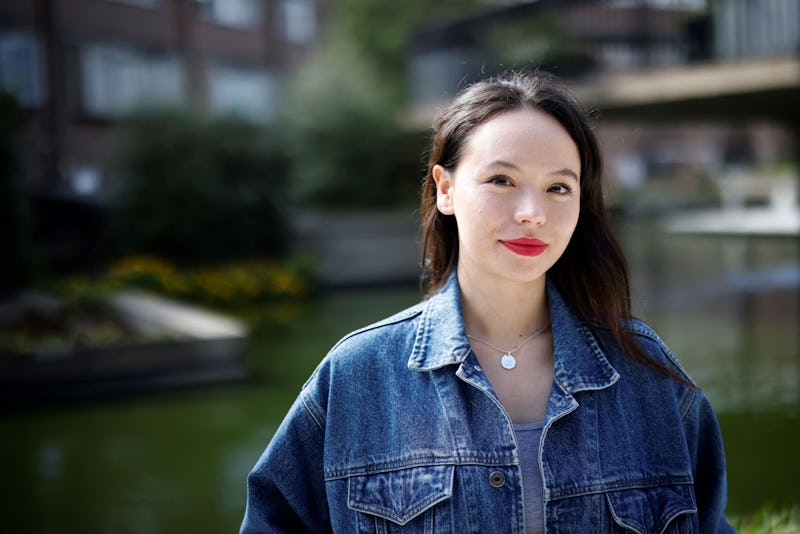 TOLGA AKMEN/AFP/Getty Images
After sharing her personal experience of rape culture on Instagram last year, 22-year-old Soma Sara founded the website Everyone's Invited (EI) – "a movement committed to eradicating rape culture" within UK schools. Since its inception, the site has collated 14,000 testimonials of anonymous victims of sexual harassment in schools, which has led to an investigation by Scotland Yard, and a response from the Department of Education.
By encouraging victims to share their stories, and publishing them anonymously on the site, Everyone's Invited acknowledges "the complex web and culture of abuse" in society as a whole, rather than one individual or an institution, as Sara explained to the Evening Standard. "I think it happens everywhere, in all schools, all universities, and all of society."
How does the campaign aim to tackle & eradicate rape culture?
Everyone's Invited aims to promote education, rehabilitation, and empathy to eradicate rape culture. The response from schools "so far has been very positive and encouraging," Sara said, and it seems as though some schools are already engaging in "crucial dialogue", and having open conversations with their pupils about rape culture and sexual harassment.
"That's all we're really asking," Sara continued. "It's about changing the attitudes and perceptions in society, that's how we affect cultural change otherwise we can't eradicate rape culture."
What can be done to end sexual harassment?
The movement's main focal point is education. As rape culture and sexual harassment are often rooted in peer-to-peer interaction in schools, EI suggests this can be tackled through improved sex eduction, where students are actively engaged and can participate enthusiastically.
Everyone's Invited also highlights the importance of educating young adults and parents, as well as school-age children. Via the EI Instagram page, the movement shares informative posts about specific aspects of rape culture, with explainers, and suggested ways to respond and act.
EI has also recently implemented a new section on its website titled Use Your Voice, where you can suggest ideas for positive change, and fill out a survey to help EI "explore and identify areas to act on." According to the Guardian, the findings will be shared with the government to develop long-term solutions.
How to get involved
As well as contributing to the Use Your Voice section, you can also write to your school. Everyone's Invited has a detailed email template that you can send to your old, current, or child's school to let them know that you're concerned about these issues.
Spreading the campaign's message on social media is helpful, too. As Sara says, "just having these conversations is a huge step", it "keeps the debate running", and will hopefully lead to substantial change in the future.