9 Creative Group Chat Name Ideas
Active group texters explain how they came up with the monikers.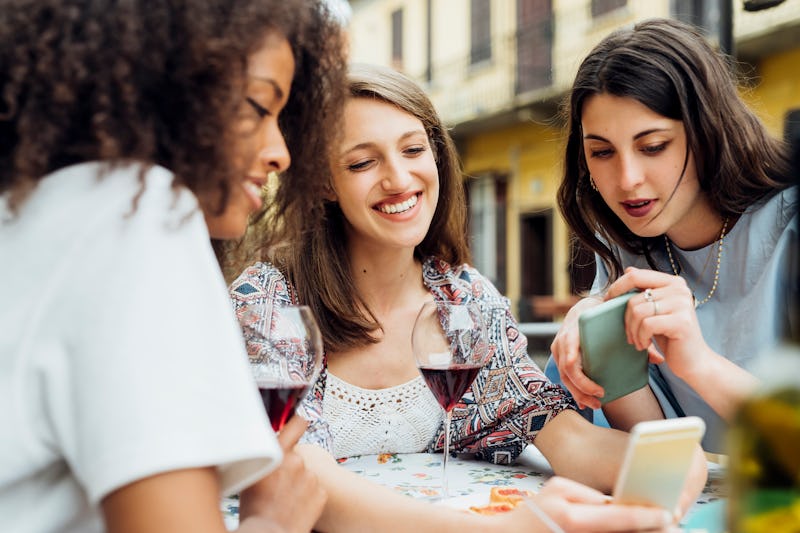 Westend61/Westend61/Getty Images
Your desire to throw your phone against the wall is never stronger than it is when the darn thing won't stop vibrating with group chat notifications. And a keyboard-smash as a group chat name is all fun and games until you need to pull up the thread quickly to send everyone an urgent life update. Part of the challenge of crafting the perfect group chat name is figuring out how to balance the ridiculousness of your friend group's inside jokes with functionality.
"Having different group chats with different colleagues can be #stressful," says Cort, 33, an administrative assistant at a university. "The other secretaries and me send each other memes that no one is trying to send the higher ups, so keeping our chats orderly with solid names is a must." Not to mention, having a well-organized list of group chat names helps Cort know which chats to mute, without having to sort through the list of contacts to figure out which is which.
A group chat is better than playing literal telephone with your kid sister, your uncle, and your mom to coordinate your dad's birthday party. But that doesn't mean it won't get messy. Figuring out how to create appropriate group chat names for every one of your squads can go a long way toward making group texts easier to keep track of — and maybe even a little bit pleasant.