7 Helpful Ways To Actually Get Along Better With Your Partner's Parents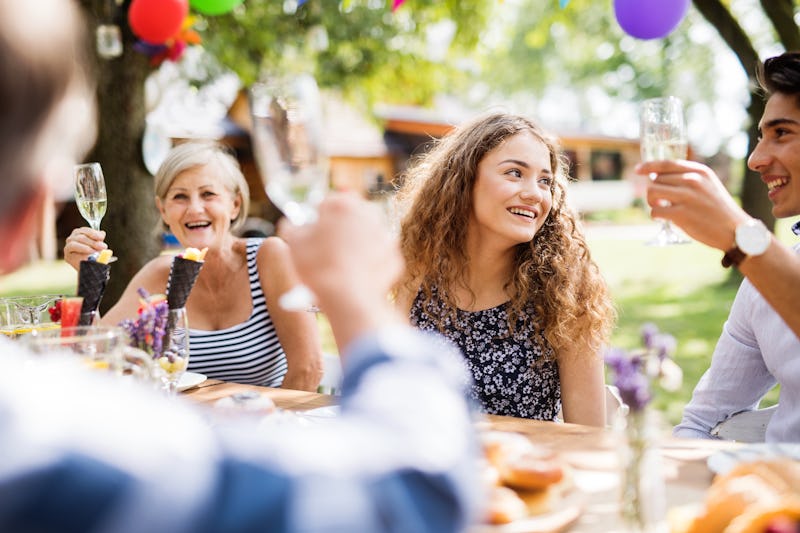 Shutterstock
Even though you get along swimmingly with your partner, it doesn't necessarily mean you'll get along with your partner's family — at least not right away. It can take some time to feel comfortable around them and find your place within the group. And if mismatched personalities are involved, the process can take even longer.
There are, after all, so many factors involved when it comes to family dynamics. "How close the family is, their past interactions with [your partner, and] how willing they are to accept anyone in your position are all at play," Lesli Doares, a couples consultant and coach, tells Bustle. Some families will throw their arms open and draw you right in, while others might be a bit cool or standoffish.
That's why, if you aren't feelin' the love, you won't want to take it personally. There are, however, plenty of ways you can try to bridge the gap, and "with a little flexibility, you can get a little closer," Lily Ewing, MA, LMHCA, a therapist who specializes in relationships, tells Bustle.
It may be necessary to create a few boundaries at times, Ewing says, especially if the situation has become problematic. But in terms of everyday awkwardness, or not having anything in common, the tips below should help you find common ground, and get along better with your partner's family.