7 Ways To Level Up The Bonding In Your Relationship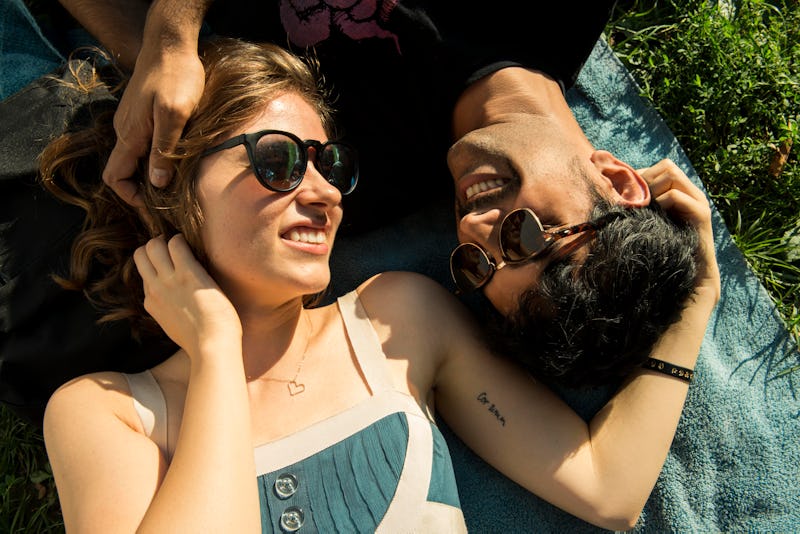 BDG Media, Inc.
You may associate bonding with your partner with the early stages of your relationship. But whether you're six months or six years in, there are always more opportunities to grow closer with your partner. Learning how to bond in a relationship can be a lifelong pursuit, but it definitely doesn't have to be difficult.
There's a difference between struggling and putting effort into your relationship. With bonding, sometimes it will just take a little bit of conscious effort. "Bonding with your partner takes work," Liz Colizza, MA, LPC, Head of Research at Lasting, tells Bustle. "Sometimes 'bonding work' feels easy and sometimes it feels difficult. Bonding with your partner feels easy when it flows out of shared interests, hobbies, or experiences." So if you can identify what little ways you're already sharing with your partner, you may be a step closer to bonding even more — and potentially growing your love and connection.
You don't need to ask each other the 36 questions that lead to love, or do any sort of forced activity or bonding, just to get to know your partner better. Sometimes simply expressing your interest will do the trick. And therapists and experts who work with couples have identified some excellent ways to bond a little bit more with your partner — ways that you may even already be doing to some degree.
Here are seven ways to level up the bonding in your relationship.