If You're Cheap & Lazy, You're Going To Love These 42 Things On Amazon
We only recommend products we love and that we think you will, too. We may receive a portion of sales from products purchased from this article, which was written by our Commerce team.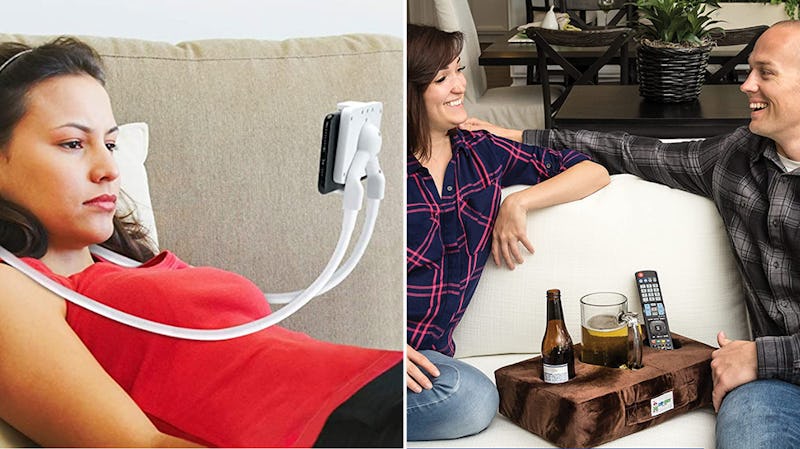 Life is kind of like cooking: Some days, making everything from scratch is both pleasing and doable. But other days, you just want to skip straight to the rotisserie chicken section at the store, because you're just over it. This is the list for those days — it's chock full of Amazon's best products for lazy people, so you can spend more time on the couch and less time adulting... because who has time for that?
Okay, so, you know all that stuff that's piled up on your bed? It's not too much trouble to put it somewhere when you get this super cool bedside shelf that attaches right to your bed frame, keeping everything you need within arm's length — all you have to do to do is roll over to reach it. Easy peasy.
And besides home items, you'll also find lots of clever personal care products, too. Why haul yourself all the way to the nail salon, for example, when you can use these moisturizing gel socks to get your feet back to baby-soft condition just by sleeping in them? Then you can give yourself a flawless manicure at home with this nail polish remover pen that means you don't even have to try that hard to color in between the lines.
Think of this list as the digital shopping equivalent to the rotisserie chicken at the store: quick, convenient, inexpensive, and designed to make your life more enjoyable. Dig in.
This article was originally published on