Black Pride's Lady Phyll Is Already Thinking About The Next 50 Years
"Black Pride demonstrates immense power that is rooted in love and solidarity. That's what makes me proud."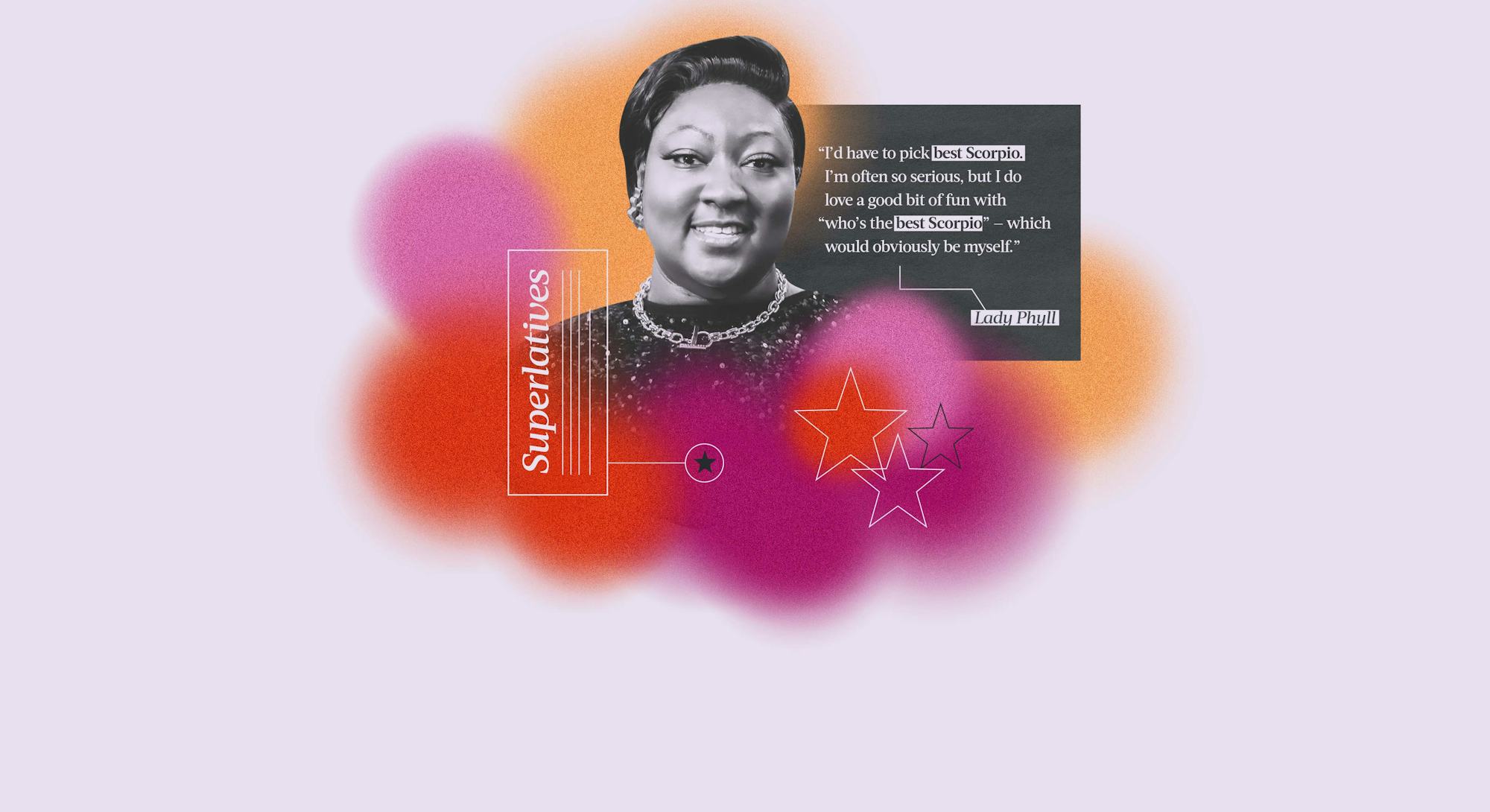 Lady Phyll/Bustle UK
Before identifying as a "proud African lesbian woman," Phyll Opoku-Gyimah identifies as a human being. Perhaps this is why her work as one of the leading LGBTQ+ activists in the UK runs deep with so many. Those familiar with the work of Opoku-Gyimah, who is widely known as Lady Phyll, will know her as the co-founder of UK Black Pride, but she is also executive director of Kaleidoscope Trust, the co-editor of the anthology Sista!, the newly-appointed International Grand Marshall for Toronto Pride.
Opoku-Gyimah cites the formation of UK Black Pride as one of her proudest moments as a member of the LGBTQ+ community. "We've built an amazing team behind UK Black Pride. It has inspired a whole new generation of global activists that I see as changemakers," she tells me over zoom. "That's what gives me energy. Black Pride demonstrates immense power that is rooted in love and solidarity. That's what makes me proud."
This year, UK Black Pride will make its grand in-person return on Sunday, Aug. 14. The event's brand new date and relocation to London's Queen Elizabeth Olympic Park marks the continued growth of this powerful annual celebration, which this year promises to be bigger and more joyous than ever before. "We're going to be seeing a lot of Black and brown queer joy. Just watch this space," Opoku-Gyimah teases. "One of the reasons we decided to move this year's event is because it'll be closer to the date of the first-ever UK Black Pride way back in 2005," she adds.
We're going to be seeing a lot of Black and brown queer joy this year. Just watch this space.
By coincidence, the post-lockdown UK Black Pride arrives during the 50th anniversary year of the Pride movement in the UK, and Opoku-Gyimah is ready to mark the occasion. "There's a lot to be celebrating," she tells me. "I cannot wait to mark the anniversary with the Gay Liberation Front. They were the ones at the forefront of the UK's first-ever Pride march in 1972, and we're going to be reenacting that protest on July 1 through the streets of London."
Looking ahead to the next 50 years of UK Pride, Phyll wants the LGBTQ+ community to hold up their trans and non-binary siblings with "love, kindness, and compassion," and not just survive, but thrive. "That's what I want to see in the next 50 years," she says, before adding, "you know, if I'm still alive," with a laugh.
Below, Opoku-Gyimah looks back on some of her early role models, what shaped her activism, and her advice to the LGBTQ+ community's next generation.
Phyll Opoku-Gyimah Q&A
What Superlative Would You Pick For The 2022 Pride Yearbook & Why?
I'd have to pick best Scorpio. I'm often so serious, but I do love a good bit of fun with "who's the best Scorpio" — which would obviously be myself.
What Were Some Of Your Go-To Songs Or Artists In High School?
I loved a bit of Boney M. growing up, but my go-to song is "Candy" by Cameo. This is the song we play at the end of every UK Black Pride celebration, a 16-year tradition that started with the very first UK Black Pride.
Who Is An Important Role Model In Your Life & What Have They Taught You?
My grandmother. She was my role model before she passed. She was a formidable woman who was very strong in her conviction. She was blunt and direct in a way that showed honesty, and also taught me about being accountable and transparent.
Although, I suppose the three generations in my family – my grandmother, my mother, and my daughter – have all been important role models throughout my life. They have helped to shape and form my activism, and how I see myself as a Black woman – and a Black queer woman.
I include my daughter in that because, although she's younger, I understand that young voices need to be heard. I respect what she brings to the table and I love how she expresses herself in a way that maybe I couldn't when I was younger. I definitely see her as a role model, too.
We should be finding ways to support, hold, and uplift trans people to make sure they have the same access as anybody else.
What Are Your Self-Care & Mental Health Tips?
I'd first like to acknowledge that we all have to take care of our mental health, and we've got to find ways to practice self-care before our mental health becomes poor. I will say little things like taking some time out from your phone could be beneficial. I know we use our phones for almost everything, but taking a break from it can go a long way. It's a recalibration of the mind.
For me, there's also something powerful about breathwork. Finding space to breathe in the midst of a busy schedule is really important – as is finding a chosen family. Many of us don't have blood families to connect to for a variety of reasons. Be sure to find your tribe and just connect with them. Sometimes it's important to feel held.
How Do You Feel About Trans Rights In The UK Today?
I think what's happening here in the UK is absolutely horrendous. I'm frankly disgusted with the vitriol, the hate, and the discrimination towards our trans siblings. You cannot claim equality for race or gender if you are not doing the same for sexual orientation and gender identity.
Our trans siblings have been excluded and we saw that with the proposed conversion therapy ban, that would extend to LGB people but not T. How is that even possible? I think the Tories really needs to take a long, hard look at what they believe equality in the UK is about.
Recently, I've been trying to find ways of healing and grieving because we lost one of our own. We lost Shay, who was a Black, queer, non-binary trans person, to suicide. Instead of debating trans people's lives, we should be finding ways to hold and uplift trans people to make sure they have the same access to love and support as anybody else.
This article was originally published on