How To Staycation Like The Royal Family
No one loves a UK holiday like The Queen and co.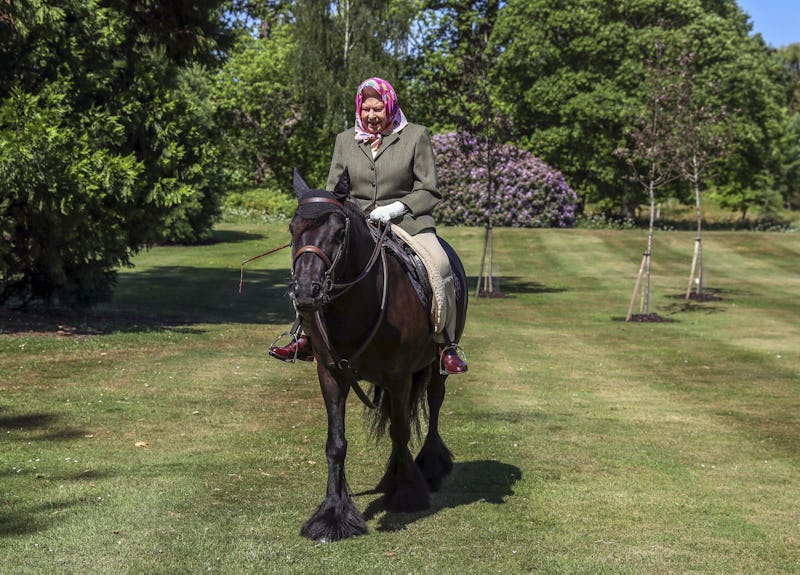 STEVE PARSONS/AFP/Getty Images
This year, it's all about the staycation. In theory, we're now allowed to board a plane and visit a select number of 'safe' destinations, despite the ongoing coronavirus pandemic, but do we really want to? I know that, personally, I'll be staying put until 2021 just to be safe. But that doesn't mean a holiday is out of the question. Operation staycation is go, and there are plenty of destinations to get excited about. In fact, the Royal Family themselves love a staycay, and have a select number of places they tend to visit during the summer months. Here are five spots the royals have gone for staycations in the UK if you're looking for a bit of regal inspo.
While many of us will still be dreaming of a beach vacay at some sun-drenched, far-flung, destination, the UK actually has lots to offer in terms of great getaways at fairly affordable prices. Whether it's in Scotland, Wales, at the coast or surprisingly close to a big city, there are myriad choices for a weekend or week-long break.
The royal family have visited the best the UK has to offer, with the five of their favourites listed below. If it's good enough for The Queen.
This article was originally published on