The 10 Best Window Films For Privacy
We only recommend products we love and that we think you will, too. We may receive a portion of sales from products purchased from this article, which was written by our Commerce team.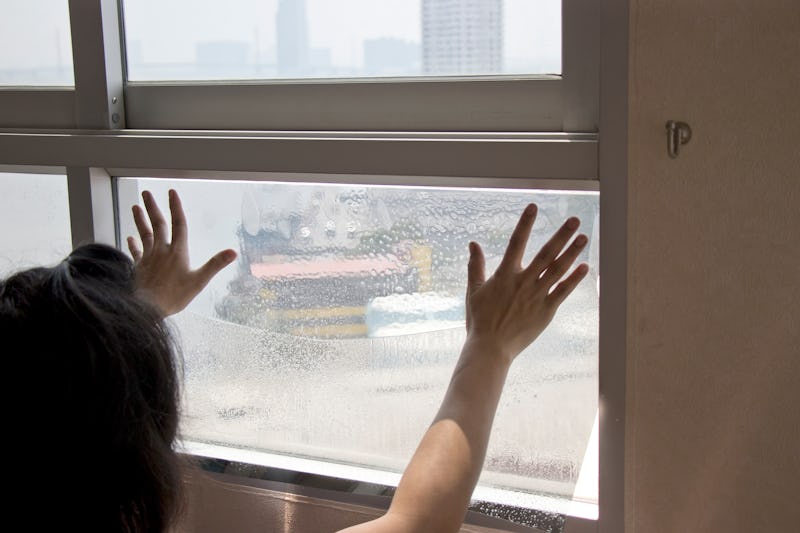 Chumrit Tejasen / Shutterstock
If the windows at home leave you feeling exposed, the best window films for privacy are a simple solution. Top-rated options offer the level of privacy you need while letting in your desired amount of light. Window films with partial privacy will let in more light, while more opaque designs will block both prying eyes and the sun's rays. Whatever you choose, you'll also have to decide how you wish to adhere your film to the window, since you can opt for renter-friendly static cling or more permanent adhesive.
What To Look For In Windows Films For Privacy
Style
When it comes to window films, privacy comes in many different aesthetic styles.
Blackout window films (much like blackout curtains) will give you complete two-way privacy (both in and out) and block out most light.
Mirrored, frosted, and tinted window films can also provide you with privacy, but they'll still let in some natural light. Sometimes these films offer one-way privacy so during the day, no one will be able to see in, but you'll be able to see out. That said, these films don't shield you from view at night.
Decorative films are aesthetically appealing, boasting different patterns, colors, and designs while giving some (but not always complete) privacy. Generally speaking, most types of window film offer some level of UV protection and can also act as heat control window films.
Static Cling Or Adhesive
The two types of window film applications have their pros and cons. Static cling is much more forgiving during installation, and it leaves behind no residue when removed. However, it tends to be sensitive to extreme temperatures, so if you're installing a film on a bathroom window, for example, it may be best to opt for an adhesive film. In general, adhesive films are more durable and less likely to peel off, but they can be very difficult to reposition or remove once they're on. Neither application should require much in the way of supplies, but it's best to start with a clean window, so you'll want to make sure you have proper window cleaning tools before you begin the installation.
Size
Window films are meant to be cut to fit your windows, but your best bet is to choose one that is relatively close to your window size, so you won't have to do a lot of trimming.
Shop The Best Window Films For Privacy
In a hurry? Here are the best window films for privacy:
If you want to change your life with a cheap home upgrade that looks expensive, these window films are truly a budget-friendly way to add privacy and style to your space.
This article was originally published on