British Snacks From The '00s You'd Never Eat Today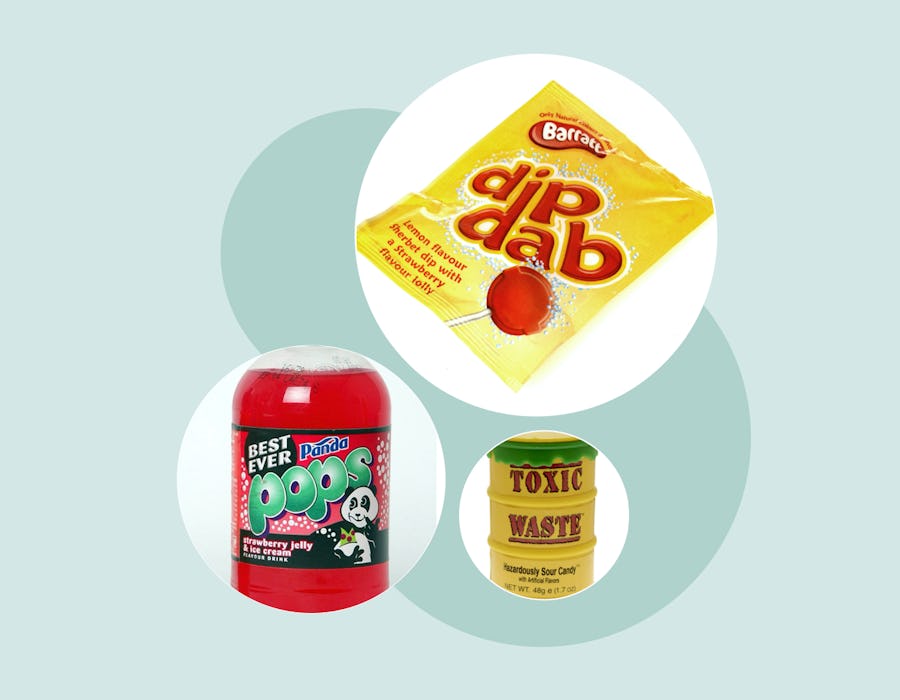 Gen Z, look away now. Who remembers when Freddos were only 10p? Or, better yet, when they were 5p (yes, I'm old enough to remember that)? What about when you'd make a trip to the corner shop with just £1 in your back pocket and come out with bags of goodies? When trendy sweets came and went as fast as you could say "Toxic Waste"? Honestly, when you start to think about it, there are a whole host of snacks and sweets you won't believe you used to eat in the '90s.
With a punishing news cycle and lockdown 3.0 keeping us all locked indoors once again, it's nice to head down memory lane for a little light relief. From the unusual trends British kids will remember from the '90s to the throw-back shows taking over streaming sites, we can't get enough of nostalgia right now – and I'm here for it. Experts have even found that nostalgia can even be good for you, with psychologist Dr. Sanam Hafeez telling Bustle that "the rewards released by nostalgia in the brain can calm a person down, reduce anxiety, and affect your outlook." So let's journey back to a time before Jamie Oliver got his hands on school dinners and Woolworth's pick'n'mix aisle was still a thing and reminisce about all the weird and wonderful sweets and snacks that kept us fed throughout our childhood.