9 Things To Do If You Don't Celebrate Christmas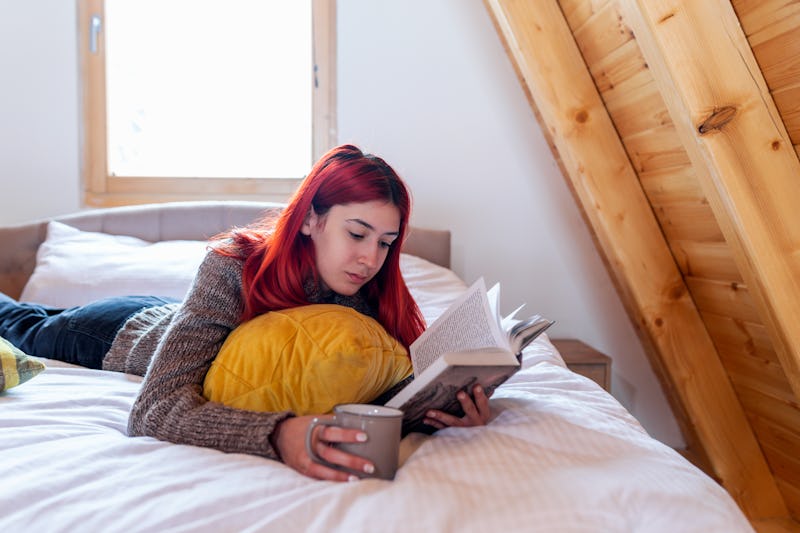 Sladic/E+/Getty Images
Everywhere you turn, Christmas is afoot. People's houses are draped head to toe in flickering lights, shopping malls have busted out every festive storefront decoration known to mankind, and engagement ads are all over the TV. But what if you are not exactly the Christmas type? Maybe you don't celebrate Christmas because you are not Christian, or because you just don't celebrate Christmas in general.
I've always wanted to have a very traditional Christmas holiday but being Jewish nixed that idea right out of the gate. Instead of one morning of presents under a tree, I would receive gifts on eight nights of Hanukkah, a holiday whose proper spelling we as a society still haven't agreed on. And what a bummer that almost every fun place is closed on Christmas.
But don't you worry. If on this Christmas you won't be celebrating in the traditional sense, there are still ways for you to spend your vacation days and have an awesome time. Below, you'll find nine ideas, from staycations to baking.
1. Have A Staycation
If traveling due isn't a safe option right now for you, why not relax somewhere locally? Since you have a few days off, look into relaxing at an Airbnb in your city or one within driving distance. Winter break doesn't have to be all about staying in with hot cocoa.
2. Hike
Get in touch with nature. It's free, good for your health, and it's not hard to do it socially distanced if some friends come along. Hike some trails or just walk around your neighborhood in general.
3. Hit The National Parks
Why not rent a cabin with some friends and just barricade yourselves away from everyone else? This way you can combine vacation and hiking with the added luxury of a giant house in the woods. If it's your first time, check out these tips for camping in the winter.
4. Have A Movie Marathon
Luckily for all of us, movie theaters seem to stay open on the holidays for the sole purpose of making my life amazing. But if going to a theater isn't an option for you this year, there are tons of new releases over the holidays on streaming services. Make popcorn, grab your favorite movie snacks, and make a marathon out of it.
5. Volunteer
Why not get some good karma going and volunteer for a charity or drive on your day off? This way you will feel like you did something positive — and it's a tax write-off.
6. Spend Time With Family
Just because you aren't celebrating a certain type of holiday doesn't mean you can't just sit back with your loved ones. Invite them over for a potluck and watch your favorite movie.
7. Go To The Bars
If your friends are free, head to the nearest outdoor bar and make it a night out. If that's not a safe option in your city right now, you can invite a small group of friends over for cocktails and games.
8. Bake
This way, you can get some treats ready for the post-holiday season. Also — nothing is quite as nice as a freshly baked cookie, no matter what you're celebrating or not celebrating this season.
9. Read
And last but certainly my favorite — reading. If you have a book you wanted to catch up on, but you are constantly waiting for the right time, this is it. A whole two days where you can curl up and read a nice long book you've been setting aside, and the general public will feel too guilty to bother you because it's ~Christmas~. I'm getting happy just thinking about it.