7 UK Climate Activists Fighting For Marginalised Communities
Seven people using legalisation, community grassroots organisation, & direct action to fight climate change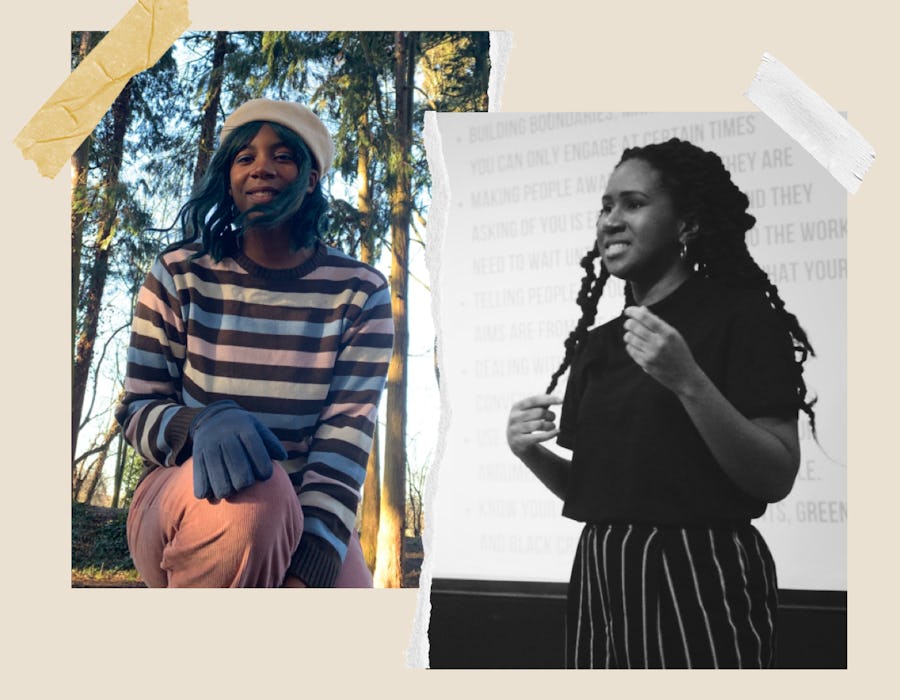 Courtesy of Dominique Palmer & Samia Dumbuya
With the UK set to host the 26th UN Climate Change Conference of the Parties (COP26) in Glasgow this November, it's a good time to remember the environmental activists, collectives, and organisers who are continuing to fight for a better world. While the last year has been dominated by news of the global pandemic, the climate crisis is still ongoing and still affecting not only the natural world but communities too. In other words, it cannot be forgotten. Physical protests and conferences may have had to be postponed or cancelled this year, but there are still activists both on the ground and in online spaces doing work that you should be aware of.
In 2020, we witnessed wildfires in the U.S.; CO2 levels in the atmosphere reaching record highs; Siberian heatwaves melting permafrost; and air and water pollution continue to kill millions of people.
When discussing climate change, it's crucial that were are aware of environmental racism and how it destroys communities across the world. As Guardian reports, 57% of people of colour globally live in counties "with at least one failing grade for ozone and/or particle pollution". In 2020, a landmark legal case in the UK saw a coroner rule that air pollution was the cause of death for a nine-year-old Black girl living in South London.
With this is mind, I have highlighted seven activists from marginalised ethnicities and genders who are using legalisation, community grassroots organisation, and direct action to fight climate change.