These Are Virgo's Erogenous Zones, According To Astrologers
This sign rules over the waist and stomach area.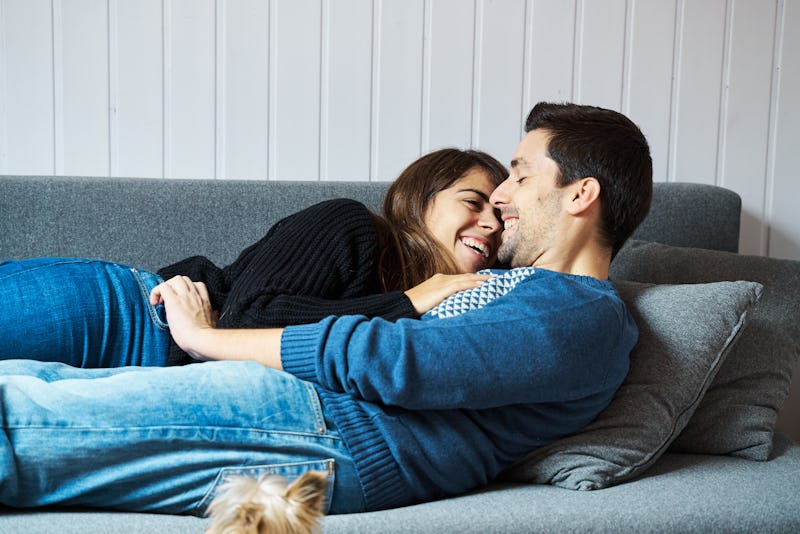 juanma hache/Moment/Getty Images
If you're looking for new ways to turn your Virgo partner on, let astrology be your guide. Virgos are highly sensual Earth signs who live their lives to be of service to others. In bed, that translates to them being very generous and attentive partners. They strive for perfection in everything they do, and won't stop until you're left completely satisfied. If you're happy, they're happy. But if you're looking to return the favor, knowing Virgo's erogenous zones can really help. Although they're perfectly content fulfilling your needs, you can surprise them by stimulating the most sensitive parts of their body.
"Each sign 'rules' or has a relationship with different parts of the body, a unique approach to experiencing life, and particular erogenous zones," astrologer Amy Zerner, tells Bustle.
It goes in order starting from Aries at the head, to Pisces at the feet. As the sixth sign of the zodiac, Zerner says Virgo rules over the lower digestive tract and the sympathetic nervous system. These are areas on Virgo's body that tend to be sensitive to touch and more prone to ailments.
"Virgos are the great organizers of the zodiac and are related to our digestive tract, where we organize nutrition. So while we might think about Taurus or Cancer as the signs that enjoy good food, they are easily second to Virgo in this regard," Dr. Elisa Robyn, PhD, an astrologer and astrology transitions consultant, tells Bustle.
The waist area also happens to be one of the most sensitive parts of Virgo's body, but it isn't the only one. So here are Virgo's erogenous zones, according to Robyn.
Sources
Amy Zerner, astrologer and co-author of Astrology for Wellness: Star Sign Guides for Body, Mind & Spirit Vitality
Dr. Elisa Robyn, PhD, an astrologer and astrology transitions consultant