Where Each Zodiac Sign Will Meet Their First Post-Quarantine Date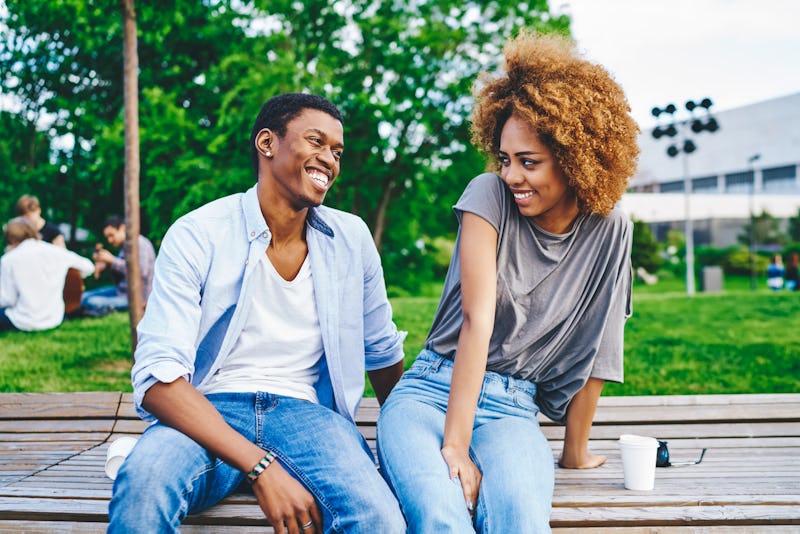 Shutterstock
You may have spent the last few months meeting new people through every dating app on your phone, but as more and more states begin reopening, Tinder will no longer be your only option for meeting cute strangers. Whether you want to stick to the apps for now or you feel like you're ready to get out there in the world, your zodiac sign can reveal where you'll meet your first post-quarantine date.
If you're feeling the sudden urge to click with someone new, astrologer Adama Sesay tells Bustle that Venus is now direct in the sociable sign of Gemini. After being in quarantine for the past few months, this energy may push you to put yourself out there and explore some options. Keep in mind that Mercury retrograde is in Cancer until July 12, so Sesay suggests keeping things light until it goes direct. If you're slowly trying to get back into dating post-quarantine, the timing might be perfect.
Even as bars, restaurants, and stores in your state start to reopen, when you choose to leave quarantine is totally up to you. While some people would still rather go on a couple of virtual dates before deciding to meet up in person, others might be ready for a socially distant picnic. Whenever you feel comfortable enough to leave the house, here's where you'll meet your first post-quarantine date, based on your zodiac sign.