These 3 Zodiac Signs Make The Best First Impression
Meeting the parents is a breeze for them.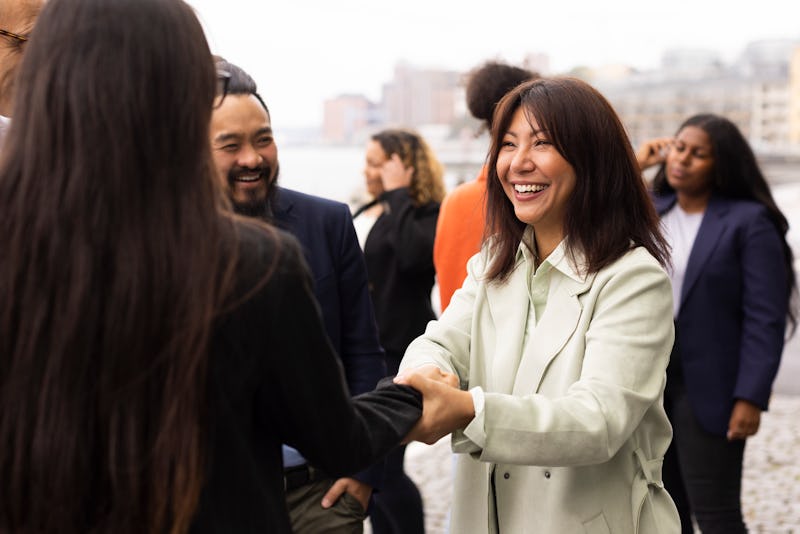 Maskot/Maskot/Getty Images
First impressions are so important, so it's normal to feel anxious before meeting your partner's parents for the first time or to be nervous before a job interview. But according to astrologer Brandyn Lee, there are three zodiac signs who are naturally capable of making a great first impression, which means making small talk and responding to conversational cues is no sweat off their backs. If that sounds like you, you could be one of these fire or air signs.
It's hard not to worry about how your words and actions will be judged when meeting someone for the first time. From the first handshake to the final goodbye, everything you do will be examined under a microscope — and TBH, you'll probably do the same to them, too. That's why we tend to put so much pressure on first dates or the first day on the job, but if you're one of these three zodiac signs, you may not feel that pressure at all. According to Brandyn Lee (aka @brandynlee1 on TikTok), you likely have an irresistible personality that can light up any room, and your first impression will reflect that.
Source:
Brandyn Lee, astrologer and TikTok creator