3 Zodiac Signs Gemini Is Most Likely To Marry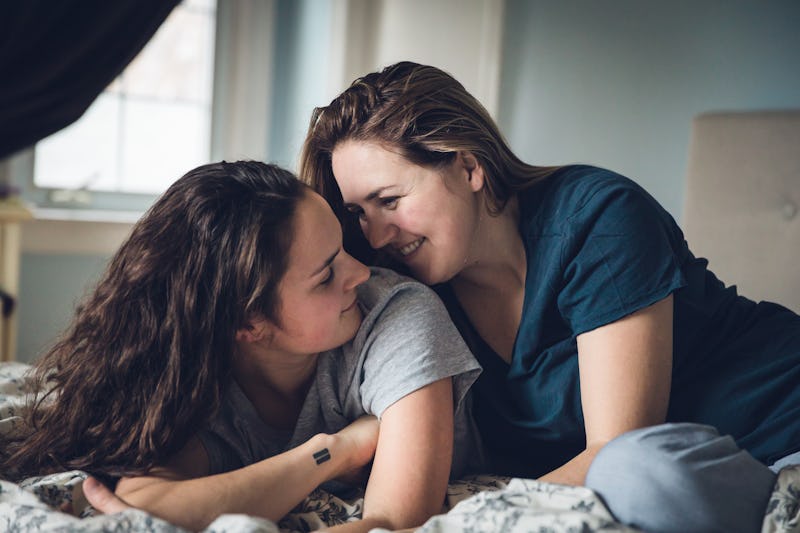 GCShutter/E+/Getty Images
If you're a Gemini reading this, you may be thinking to yourself, "Marriage? Me? No way." Geminis aren't exactly known for being the long-term commitment type. Not that there's anything wrong with that, of course. Not many people have what it takes to keep your interest. But before you decide marriage isn't for you, you may want to keep your eye out for an Aries, Gemini, or Libra. According to an astrologer, these are three zodiac signs Gemini is most likely to marry.
"Since Gemini is an Air sign and a mutable Air sign at that (think change, change, and more change), the way they feel about marriage and partnership today might be 180 degrees in the other direction tomorrow — and of course everything shifts even more depending on the potential partner in question," India Leigh, intuitive reader and astrologer, tells Bustle. "They have the complex intellectual ability to view each situation and person on their own. Because of this, Geminis give themselves plenty of wiggle room to make decisions on a case-by-case basis."
If Gemini feels like they've found a relationship that constantly challenges them, gives them a sense of freedom, and is a lot of fun, they'll be more than happy to make a commitment. Here are the three zodiac signs Gemini is most likely to marry, according to Leigh.