3 Zodiac Signs Leo Is Most Likely To Marry
It's no secret that this lion loves attention.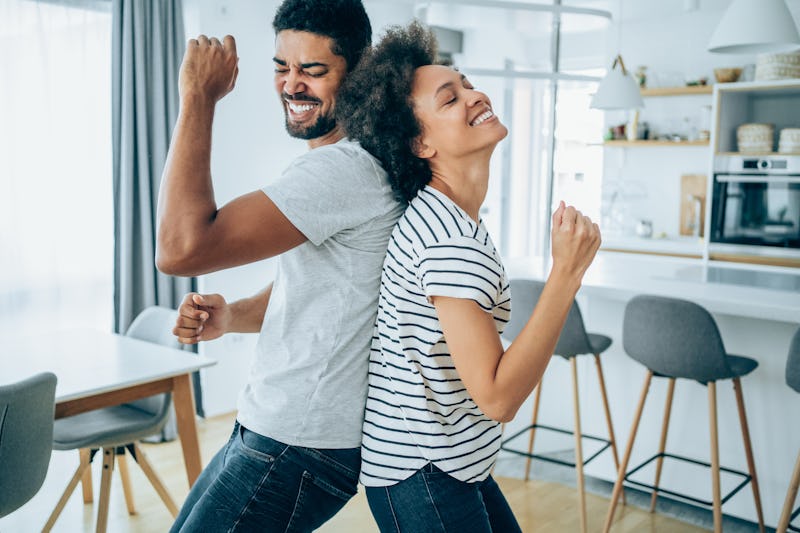 VioletaStoimenova/E+/Getty Images
It's no secret that the zodiac's fabulous lion loves the attention they get from all of their admirers. But at the end of the day, all Leo wants to do is go home and snuggle up to that one person they love the most. Leos are romantic, passionate, loyal, and have an idealistic view of love. Marriage tends to be something they want in their lives, and once committed, they'll put their whole heart into making it work. If you're a Leo looking for "the one," you may want to keep an eye out for an Aries, Gemini, or Sagittarius. According to an astrologer, these are three zodiac signs Leo is most likely to marry.
"Marriage can be a wonderful vehicle for Leo to be truly seen by a partner, which is evolutionary rocket fuel for them," astrologer Sky Spallone tells Bustle. "Leo needs applause! Not in an egotistical way, but in a way that affirms genuine appreciation for who they are at their core. If the audience/partner is not an enthusiastic and genuine cheerleader for Leo, they aren't the right one. At its core, it's about Leo growing into their sense of secure belonging. Marriage can be an attractive forum for Leo to live a full life."
More than any other sign, Leo needs a spouse who can be open and direct about their feelings for them. They also need someone who inspires their creativity and supports their dreams, no matter how big or crazy they may seem. In turn, they can offer their partner the gifts of playfulness, spontaneity, and "the sparkly magic" that only a Leo in their power is able to generate. According to Spallone, the following three zodiac signs who Leo is most likely to marry have what it takes to bring out the best in them.