3 Zodiac Signs Libra Is Most Likely To Marry, According To An Astrologer
Relationships bring the best out of these scales.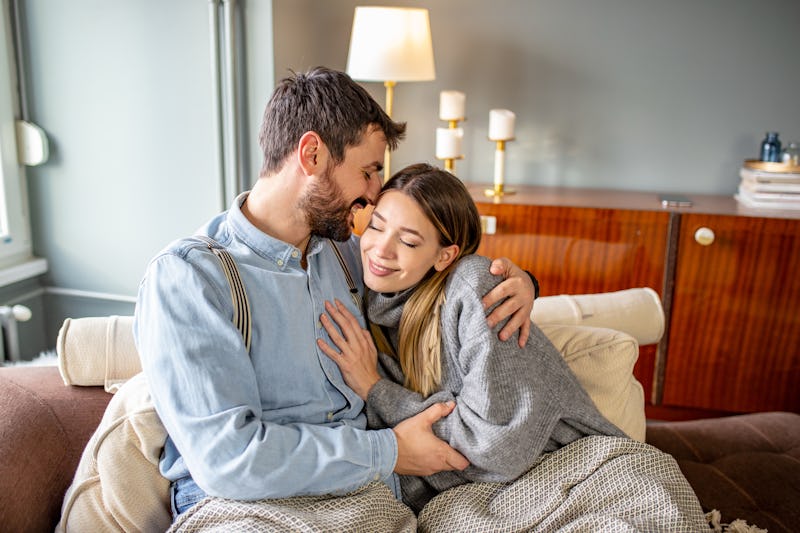 blackCAT/E+/Getty Images
When your zodiac sign rules the seventh house of partnerships, marriage, and romantic relationships, you were practically destined for marriage. As a Libra, you love being in love, and relationships tend to bring out the very best in you. You dream of having that The Notebook-type of love, where you grow old with your special someone and die in each other's arms. With a little guidance from the stars, you may be able to have the type of love story you've always longed for. According to an astrologer, there are three zodiac signs Libra is most likely to marry.
"Libra is Venus-ruled and tends to be always on the lookout for love," astrologer Clarisse Monahan tells Bustle. "They are the hopeful romantics of the zodiac. Libras hate conflict, so they favor partners who like to play nice. No scenes, please. As an air sign, they need quite a bit of autonomy, but not too much. They still need to feel like they're number one in their partner's life. A slight contradiction, sure. But, hey — that's Libra."
As a true romantic, you believe that the heart wants what it wants. If it happens to be someone whose zodiac sign is incompatible with yours, you will do whatever it takes to make the relationship work. But since commitment and lasting love is important to you, it's not a bad idea to be aware of which zodiac signs are most compatible with yours for marriage. According to Monahan, there are three zodiac signs you may want to give a chance to.