These 3 Zodiac Signs Are Here For Erotic Lit
In a surprise to literally no one, Gemini makes the list.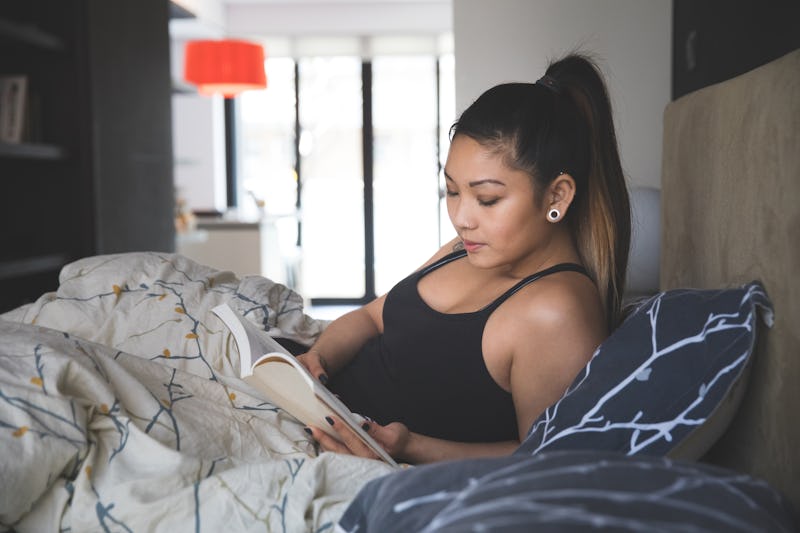 LeoPatrizi/E+/Getty Images
If watching actors having onscreen sex a little more cringe-worthy than sexy, visual porn might not be for you. When it comes to erotica, there really is something for everyone — and I'm not just talking about the various categories you'll find on Pornhub. There are different ways to consume porn, too, and astrology may influence what you're into. While some people may prefer a full-frontal visual, there are three zodiac signs most likely to prefer reading porn to watching it.
Everyone has their preferences. According to astrologer Clarisse Monahan, the two signs most likely to stick with visual porn are Taurus and Scorpio. A Taurus, in particular, may find something lacking in audio erotica or erotic literature. "They're physical creatures who prefer the tangible and like to see what is in front of them," Monahan says. "They don't get turned on by anything that is not physical and demonstrative."
Their opposite sign, Scorpio, is also an extremely visual creature. As Monahan says, Scorpios are one of the most perceptive zodiac signs and tend to decode feelings and desires through visual means. Since they're ruled by Pluto, which is all about depth, secrecy, and the taboo, Scorpios tend to be very intense, especially during intimate moments. "Anything that is too intellectual or concept-driven doesn't really float their boat," she says. They prefer to be in their body than in their head.
Now that you know which signs are most likely to prefer watching porn, here are the three signs most likely to prefer reading it.